New Hampshire's Opioid Epidemic


Combating the Crisis with Addiction Treatment
The New Hampshire Society of Health-System Pharmacists, Inc. — more commonly referred to as the NHSHP —  published a fact sheet regarding opioid abuse throughout the state of New Hampshire. The fact sheet states that between January of 2014 and September 18, 2015 there were 558 drug overdose deaths throughout the state, which equates to roughly one death every single day. Considering the fact that there are only 1.36 million residents in the state of New Hampshire, the number of drug related fatalities is particularly high.
Facts About Opioid Abuse in New Hampshire
These facts are key points taken from the New Hampshire Society of Health-System Pharmacists's most recent fact sheet on opioid abuse in New Hampshire:
New Hampshire ranks as one of the states with the most illicit drug use among young women between the ages of 18 to 25, according to the National Survey on Drug Use and Health
Young adults between the ages of 18 and 24 abused prescription painkillers at a higher rate than they do throughout the remainder of the country
In the year 2014, 206 of the 293 opioid related deaths reported in New Hampshire were directly linked to heroin and fentanyl
By the year 2015, this rate had increased from 70.3 percent to 84.8 percent of all drug related fatalities
The amount of emergency room visits directly linked to heroin was 76 percent higher in 2015 than it was in 2014
The number of incidences in which naloxone, and opioid antagonist, was administered by emergency first responders increased by 83 percent between 2013 and 2014
We Are Here For You
Let Us Help You Heal
Our Opioid recovery services are second to none.
Learn how we can help by speaking with one of our Treatment Advisors today.
Statistics on Opioid Abuse in New Hampshire
According to the National Institute on Drug Abuse, in the year 2018 New Hampshire saw a total of 412 opioid related deaths. According to that study:
Deaths involving synthetic opioids other than methadone (mainly fentanyl and fentanyl analogs) remained steady in 2018 compared to previous years, with 386 deaths (a rate of 21.0) in 2018.
Deaths involving prescription opioids declined from 89 deaths (a rate of 6.5) in 2016 to 43 deaths (a rate of 3.1) in 2018​.
In 2018, New Hampshire providers wrote 46.1 opioid prescriptions for every 100 persons, compared to the average U.S. rate of 51.4 prescriptions. This was the lowest rate in the state since data became available in 2006.
If you or someone you love has been struggling with opioid abuse and has not been able to maintain long-term sobriety, Plymouth House is available to help. While all addictions can be tragic, because of the frequently fatal nature of opioid addiction, it is critical to get help as soon as possible. Contact us at any time.
Our Opioid Treatment Services Include
---
Opioid Abuse Treatment in New Hampshire
Sadly, the majority of New Hampshire residents who are in desperate need of opioid addiction treatment do not have access to the clinical care they require. New Hampshire ranks second to last across the entire country as far as statewide capacity to provide addiction treatment options (medically monitored detox, residential inpatient treatment, partial hospitalization, intensive outpatient and outpatient treatment). According to the most recent report, the state only serves between 4 and 6 percent of the total population seeking addiction treatment — a number that is exceptionally low compared to the rest of the U.S.
At Plymouth House we have been serving New Hampshire residents for more than 15 years, providing them with a comprehensive program of clinical care that tackles opioid addiction at its root. Our main priority is bringing effective treatment options to those who need it the most. We serve individuals of all ages and walks of life throughout the New England region — a region that has been particularly hard hit by the nationwide opioid epidemic.
We understand how difficult it can be to find readily accessible treatment options in your immediate area. The good news is that if you have made it this far, treatment is only a phone call away. The moment you get into contact with the Plymouth House we set to work developing a plan of action for your admission or the admission of your loved one. We understand that when it comes to opioid abuse and addiction, there is little time to wait.
Ready To Begin Your Opioid Treatment?
We Offer A Safe & Effective Program
Don't let Opioid addiction control your life.
Call us today and let's get you started on the path to a better you.
What Sets Plymouth House Apart
The Plymouth House is a recovery retreat grounded in the 12 Steps of Alcoholics Anonymous. Our step-down program begins with a stay in our residential inpatient housing. The length of stay of inpatient treatment depends heavily on the severity of the substance abuse disorder and the unique needs of each individual client. Once a client is ready to take the next step in his or her program of recovery, they transfer into our PHP program. Continued care is available following graduation from that program. You can read more about the Plymouth House Process here. We offer a range of therapeutic services geared towards helping individuals struggling with opioid addiction.
Our Therapeutic Services:
Because opioid addiction is such a complex and all-consuming disease, it is important to have a multi-phased continuum of clinical care in place. While The Plymouth House does not offer any medical detox services, we do work closely with several reputable detox centers in the New Hampshire and the New England region. If you or your loved one is ready to begin on his or her personal journey of opioid addiction recovery, contact us today and we will help you arrange the first steps.
Begin Healing Now!
Have A Call With One Of Our Treatment Advisors
Caring & Experienced Staff

Fully Licensed & Accredited 
Our 12-Step Approach to Recovery
One of the things that sets The Plymouth House apart from other treatment centers is that our program is deeply rooted in the 12 Steps of Alcoholics Anonymous. The Plymouth House Process is broken down into three main parts:
We take a two-pronged approach to addiction treatment, providing a thorough 12-Step education while delivering intensive therapeutic care. Our main goal is equip every guest with the life skills and healthy coping mechanisms they need to stay sober for years to come. We understand just how severe the opioid crisis has become throughout the state of New Hampshire and the remainder of New England, and we have developed a program of recovery geared towards tackling this problem. We hope we can help individuals in New Hampshire begin a new life.
Begin Your Personal Recovery Journey Today
If you or someone you love is struggling with an opioid abuse disorder or any other substance abuse disorder, we are available to help. Contact us today and we will begin developing a plan of action for admission. Recovery is possible. We look forward to speaking with you soon and helping you begin your own personal journey of addiction recovery.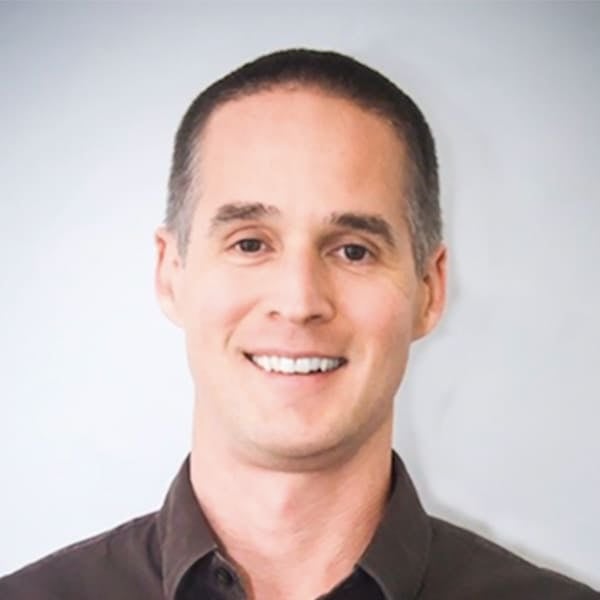 Reviewed for accuracy by:
Russell is a Master Level Alcohol and Drug Counselor (MLADC) and Licensed Clinical Mental Health Counselor (LCMHC) with over 11 years experience treating individuals with substance use and co-occurring disorders. Russell was inspired to get into the field after his experience as a resident at The Plymouth House in 2008.