The Plymouth House


Fitness & Nutrition

Both fitness & nutrition are an essential part of the recovery process. They both help balance the brain and body, eventually restoring them to health. Addiction does quite a number on the physical body and on one's mental and emotional well-being. While we are active in our addictions we are rendered incapable of taking care of ourselves. We stop focusing on providing our bodies with the nutrients they need to stay strong, we fail to get adequate sleep, and we rarely pursue fitness activities. Because we neglect our physical health so severely, we often have a number of ailments and deficiencies to deal with when we finally do decide to get sober. This is why fitness & nutrition are two fundamental components of The Plymouth House program.

At The Plymouth House we take a comprehensive approach to healing. While our program is deeply rooted in the 12 steps of Alcoholics Anonymous, we address physical, psychological and emotional wellness along with the development of a vital spiritual connection. Our beautiful campus in New Hampshire lends itself to a wide variety of healthy, recreational activities, and we offer three chef-prepared meals daily that revolve around the seasonal availability of nutrient-dense, locally sourced ingredients. To learn more about the role that fitness and nutrition play in our comprehensive recovery program, continue reading or contact us today.
Nutrition & Addiction Recovery
When it comes to most recovery programs, nutrition is often overlooked. However, nutrition is extremely important when it comes to rebalancing the chemistry of the brain and restoring physical health. Active addiction harshly depletes dopamine and serotonin levels while simultaneously exhausting our supply of endorphins, making it more difficult for us to derive pleasure from the things we used to enjoy.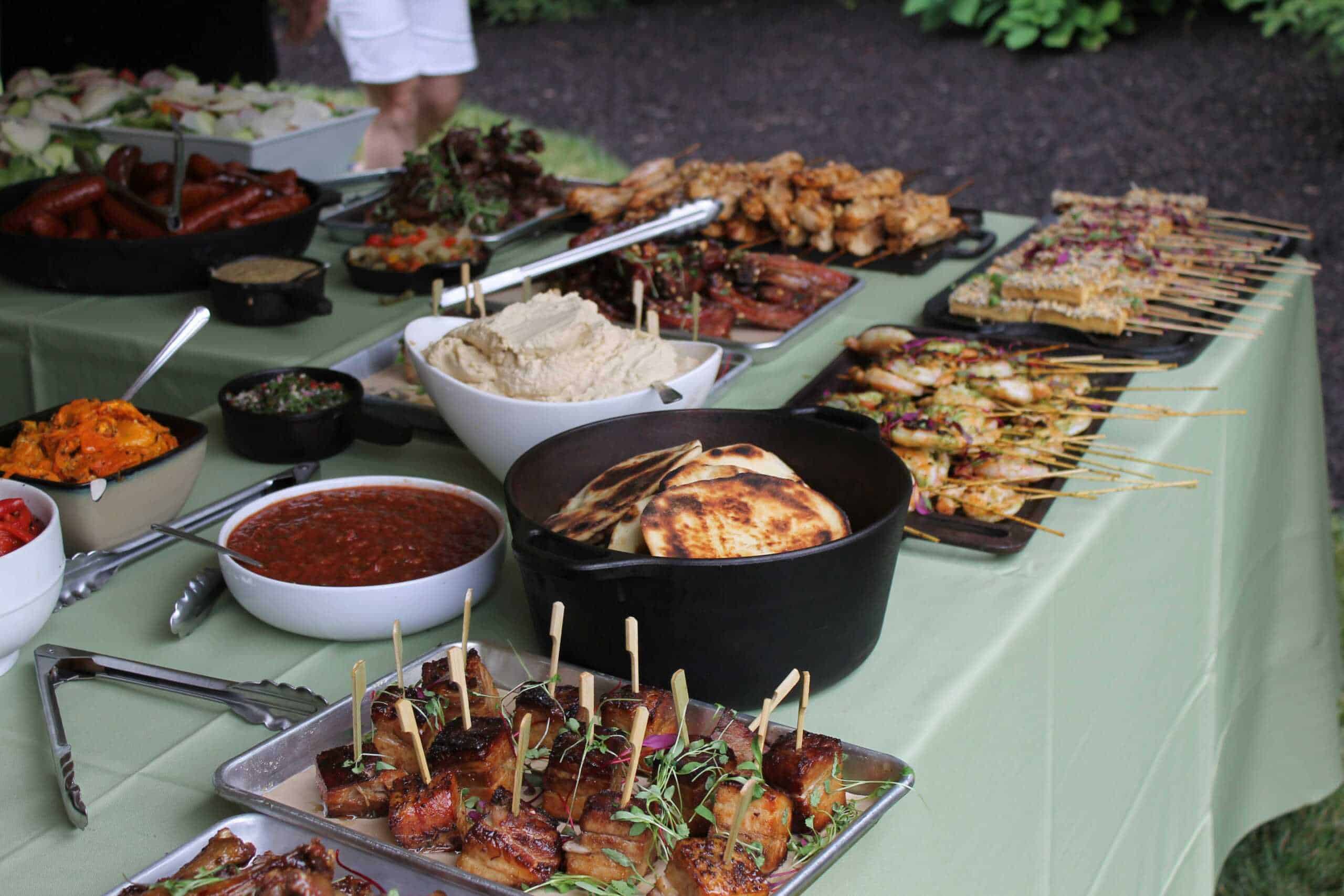 Starting to focus on a healthy and nutritious diet can help speed along the recovery process by stabilizing our mood and energy levels (which are typically erratic well into early recovery). Many of our guests come to us malnourished and underweight. We teach our guests to prepare their own nutrient-dense meals while providing our guests with three delicious, healthy and balanced meals each day. Each meal is prepared by our professional chefs relying heavily on locally sourced and grown ingredients.
Placing a focus on nutrition early on in the recovery process helps set people up to continue with healthy habits once they leave treatment. The Plymouth House believes that healthy, nutritious food plays an important part in everyone's health — not just in early recovery, but for the remainder of their lives. We address all potential concerns related to nutrition and teach guests which foods will aid them in their recovery. We teach them how to make conscious decisions at the grocery store and when eating out.
We Are Here For You
Let Us Help You Heal
Our Drug & Alcohol recovery services are second to none.
Learn how we can help by speaking with one of our Treatment Advisors today.
Foods that Speed Up Recovery
Examples of nutritious choices that help speed along recovery include:
Foods that are rich in amino acids , especially tyrosine – Tyrosine helps the brain produce dopamine, a "feel good" chemical that active addiction depletes.
Foods that are high in antioxidants – Antioxidants help to rebuild the immune system, which active addiction completely devastates.
Foods that contain tryptophan – Like tyrosine, this amino acid helps with the production of "feel good" chemicals, specifically serotonin.
Our Drug & Alcohol Treatment Services Include
---
How Does The Plymouth House Incorporate Fitness?
In addition to nutrition, fitness is imperative when it comes to restoring physical, mental and emotional health. At The Plymouth House we encourage our guests to participate in as many recreational activities as they would like to on a daily basis. Our grounds provide ample space for walking, jogging, basketball, horseshoes, and more.
In addition, the area is rich in hiking opportunities. Hikes are posted and announced on the daily schedule. We believe that nature and fitness can be an especially healing combination, which is why we focus a lot of our attention on introducing guests to healthy outdoor activities.
An article published by Harvard Health explores the relationship between fitness and addiction recovery in depth. The article reads: "A small study in humans investigated an exercise program offered to 38 men and women who misused a variety of substances, including opioids, cannabis, amphetamines, and cocaine. Participants agreed to take part in group exercise three times a week for two to six months. Twenty people completed the intervention. When reassessed a year later, five reported abstinence and 10 reported that they had decreased their substance use."
Numerous other studies point towards the fact that fitness does have a positive impact on long-term sobriety. In addition to improving physical health and speeding along the healing process, fitness has the following benefits for men and women in recovery:
Benefits of Fitness & Nutrition:
Many physical activities help foster a sense of community.
It has been repeatedly proven that exercising regularly helps alleviate the symptoms associated with some psychological disorders, including anxiety and depression.
Exercise is a great (and effective) method of stress reduction. Regular exercise helps stimulate the production of norepinephrine, a neurohormone that helps regulate mood and improve cognitive function.
People who exercise on a daily or near-daily basis tend to sleep better than those who do not. Regular exercise can be a great cure for insomnia, a common symptom of post-acute drug and alcohol withdrawal.
Completing daily work-outs help guests build self-confidence and bolster a budding sense of self-esteem.
Ready To Begin Your Drug & Alcohol Treatment?
We Offer A Safe & Effective Program
Don't let Drug & Alcohol addiction control your life.
Call us today and let's get you started on the path to a better you.
Begin Your Recovery Today
A comprehensive fitness and nutrition program is only part of what makes The Plymouth House unique. When you arrive at The Plymouth House, you'll quickly see that we are not a typical treatment facility. Nestled in the foothills of The White Mountains of New Hampshire, The Plymouth House provides our guests with a safe, serene and comfortable environment to overcome their addiction and recover. We focus on an integrated approach to healing, meaning that we tackle the physical, psychological, emotional and spiritual implications of addiction with a combination of 12-step program immersion, intensive therapy and holistic treatments. Our goal is to ensure that each guest leaves with the tools in place that he or she will need to maintain solid and fulfilling sobriety for the remainder of his or her life. At The Plymouth House we lay a lasting foundation for meaningful recovery.
Begin Healing Now!
Have A Call With One Of Our Treatment Advisors
Caring & Experienced Staff

Fully Licensed & Accredited 
Our Admissions Process
At The Plymouth House we have developed a straightforward admissions process in order to alleviate some of the stress that you and your loved one are likely facing. Our experienced team of Treatment Advisors will personally work with you from your first contact with us until you arrive at The Plymouth House. We know that in most cases guests and their families have a myriad of questions regarding treatment options, costs, facilities and admissions details. With one phone call we will assist families and individuals in making the right choices for their situation. We are available 24 hours a day here.