What We Treat


Benzodiazepine Addiction
Are you looking for benzodiazepine addiction treatment for yourself or a loved one?
At The Plymouth House we understand just how devastating benzodiazepine addiction can be. Benzodiazepine addiction affects thousands of American adults on an annual basis. According to an article published by the American Psychiatric Association, recent research studies show that roughly one out of every eight Americans is prescribed a benzodiazepine at one point or another, and that 17 percent of all people who are prescribed this type of medication end up abusing it. This type of medication includes Xanax, Valium, Ativan and Klonopin (among other brand names) and is generally used for the treatment of severe anxiety disorders or sleep-related issues. Benzodiazepines can also be used to treat the more severe symptoms associated with alcohol withdrawal. The majority of misuse happens among young adults between the ages of 18 and 25.
If you or someone you love has been suffering at the hands of a benzodiazepine abuse disorder of any severity, seeking professional help is critical. In recent years, rates of benzodiazepine overdose have been on the rise. "Drug overdose deaths involving benzodiazepines rose from 1,135 in 1999 to 11,537 in 2017," the National Institute on Drug Abuse reported. Overdose is more common when this type of medication is combined with opioid narcotics or alcohol, which happens frequently.
But… There is hope! The Plymouth House has helped hundreds of men and women recover from benzodiazepine addiction and go on to lead healthy, happy and substance-free lives. The Plymouth House Program utilizes a powerful combination of intense 12-step work, therapy and holistic treatment options in order to consistently deliver the most effective and integrated care available. To learn more about our unique and highly effective recovery program, or to get started on your journey of lifelong recovery, contact us today.
More About Benzodiazepine Abuse & Addiction
A study published in The Mental Health Clinician in 2016 states that benzodiazepine misuse and abuse had reached epidemic levels. This type of medication was first introduced by pharmaceutical companies in the late 1960s, and rapidly gained popularity over barbiturates (which served a similar function) because they were less likely to cause serious and potentially life-threatening complications like respiratory depression. Roughly two decades after benzodiazepines were introduced throughout the U.S., medical professionals began to understand that the medications had an extremely high potential for abuse. The Diagnostic and Statistical Manual of Mental Health Disorders, 5th Edition outlines the criteria for a diagnosable benzodiazepine abuse disorder. If you or someone you love has been suffering from any of the below-listed symptoms, the Plymouth House is available to help.
We Are Here For You
Let Us Help You Heal
Our Benzodiazepine recovery services are second to none.
Learn how we can help by speaking with one of our Treatment Advisors today.
Benzodiazepine Addiction


Signs & Symptoms
The symptoms associated with benzodiazepine abuse & addiction include:
Using more of the medication than intended for a longer period of time than intended
Attempting to cut back or quit but being unable to do so for any extended period of time
Experiencing a range of personal consequences as a direct result of benzodiazepine misuse
Developing a physical tolerance, meaning that a higher dose is required over time in order for the same results to be produced
Experiencing withdrawal symptoms when benzodiazepine use is stopped suddenly
Spending an excessive amount of time obtaining benzodiazepines, using them and recovering from their effects
Continuing to use benzodiazepines despite medical advice to stop use entirely
Engaging in drug-seeking behaviors like doctor shopping (attempting to get more than one written prescription at a time) or stealing unused prescriptions from friends or family members
A lack of attention paid to activities and hobbies that were previously enjoyed
Changes to sleeping and eating patterns
Our Benzodiazepine Treatment Services Include
---
The Plymouth House Approach
At The Plymouth House we take a unique approach to addiction recovery. We are a 12-Step Retreat with world-class clinical and medical care focused on giving addicts, alcoholics and their loved ones an entirely new way to live. Our staff consists of experienced 12-Step practitioners, licensed clinical therapists and doctors with diverse educational backgrounds and life experiences. For roughly 20 years we've been a pioneer in utilizing the power of the 12 Steps to give addicts, alcoholics and their families hope and healing.
Seeking Medical Detox Before Treatment
Because the symptoms associated with benzodiazepine withdrawal can be agonizing and even life-threatening, we highly recommend that each of our guests enter into a medical detox facility before transitioning into our program. A medical detox facility will help you or your loved one safely and comfortably detox off of drugs or alcohol and physically stabilize before coming to The Plymouth House. The Plymouth House has several wonderful partnerships with medical detox facilities. we are happy to connect you and help arrange the transition from detox to our campus. Once on our campus, guests move into one of our gender-specific lodging accommodations and begin the residential inpatient portion of our multi-phased program. Following the residential inpatient stay, our guests move on to our partial hospitalization program and then, if they so choose, onto our extended care program. Our main priority is ensuring that each and every one of our guests is fully equipped with the coping mechanisms and life skills necessary to maintain sobriety long-term
Ready To Begin Your Benzodiazepine Treatment?
We Offer A Safe & Effective Program
Don't let Benzodiazepine addiction control your life.
Call us today and let's get you started on the path to a better you.
What to Expect
One of the biggest roadblocks that stands between people who have been struggling with benzodiazepine addiction and a lifetime of fulfilled recovery is fear of the unknown. Entering into a program of recovery can seem overwhelming, especially when you are not sure what to expect. At The Plymouth House we want to make sure each of our guests feels comfortable and well-informed before arriving at our facility. So, what should you expect from our comprehensive program of benzodiazepine addiction recovery?
When you arrive at The Plymouth House, you'll quickly see that we are not a typical treatment facility. Nestled in the foothills of The White Mountains of New Hampshire, our facility provides guests with a serene natural environment to overcome addiction and recover in every sense of the word.
As a guest at The Plymouth House you will:
Participate in individual, group and family therapy to heal old wounds
Work the first seven of the 12 Steps with an experienced 12-Step Contact.
Learn about and become part of the local (and global) recovery community.
Move rapidly and confidently into a life of fulfilled recovery.
Begin Healing Now!
Have A Call With One Of Our Treatment Advisors
Caring & Experienced Staff

Fully Licensed & Accredited 
The Plymouth House Experience
We offer an integrated program of recovery, meaning we address the physical, mental, emotional and spiritual consequences of benzodiazepine addiction. We take a whole-person approach to healing. For example, The Plymouth House believes that healthy, nutritious food plays an important part in everyone's health. Our guests are provided with three delicious, healthy and balanced meals each day. Each meal is prepared by our professional chefs and relies heavily on locally grown and locally sourced ingredients (even some from our vegetable garden). Guest accommodations are based on double or triple occupancy with separate quarters for men and women. The rooms are well-appointed and were designed with the comfort of each guest in mind. The grounds provide ample space for walking, jogging, basketball, horseshoes, and more. In addition, the area is rich in hiking opportunities. Hikes are posted and announced on the daily schedule. We encourage our guests to take part in as many recreational activities as they can while undergoing intensive therapy, experiencing daily group workshops and working through the 12 Steps with an experienced 12-Step Contact.
Learn More
We understand how overwhelming committing to a long-term program of recovery can be, and we are available to help walk you through every single step of the initial process. Our experienced team of treatment advisors will personally work with you from the first time you contact us until the day that you arrive at The Plymouth House. We know that in most cases, our guests and their loved ones have a myriad of questions regarding available treatment options, health insurance coverage and additional options, our facilities and details of the admissions process. Contact us today, we will assist you in making the right choices for your situation. We look forward to speaking with you soon and helping you begin your journey of benzodiazepine addiction recovery.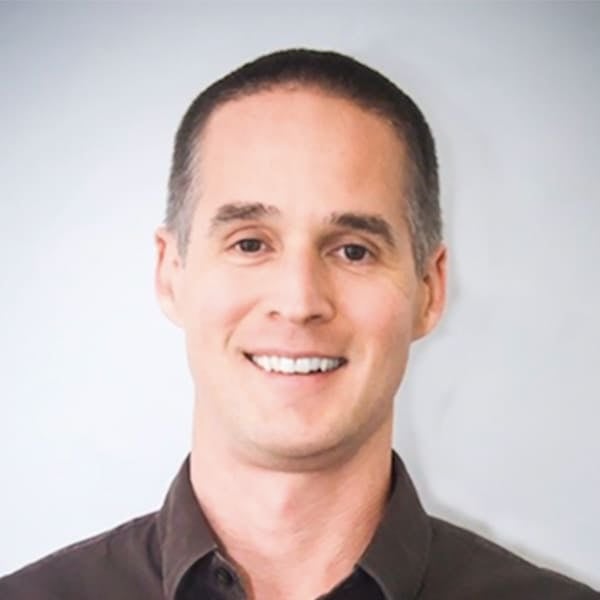 Reviewed for accuracy by:
Russell is a Master Level Alcohol and Drug Counselor (MLADC) and Licensed Clinical Mental Health Counselor (LCMHC) with over 11 years experience treating individuals with substance use and co-occurring disorders. Russell was inspired to get into the field after his experience as a resident at The Plymouth House in 2008.