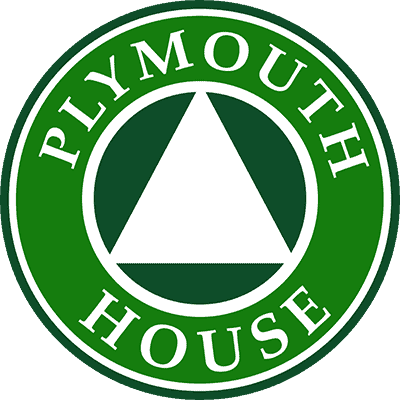 New England's
Premier Addiction Treatment Program
Since 2002, The Plymouth House has been providing individuals and their families hope for a better life, free from addiction. We are not a treatment center in the traditional sense of the term. We are a 12-Step retreat, nestled in the gorgeous foothills of the White Mountains, where individuals come to disconnect and dive deep into working the 12 Steps of Alcoholics Anonymous.
Our founder, Tom S., believed wholeheartedly in the power of the 12 Steps to transform lives. The Steps give individuals the spiritual and emotional tools necessary to lead fulfilling, joyful, meaningful, love-filled lives. The Steps are a pathway leading to true, lifelong recovery.
In 2021, The Plymouth House joined Guardian Recovery Network, a leader in substance use disorder treatment with two decades of experience providing a full continuum of care for clients and their families throughout the recovery process. By joining Guardian Recovery Network, The Plymouth House was able to combine its expertise as a 12-Step retreat with Guardian's world-class excellence in medical and clinical care.
Being a part of Guardian Recovery Network has allowed The Plymouth House to expand its medical and clinical staff to include primary care physicians, licensed psychiatrists, and experienced clinicians. This has opened the door for individuals wishing to cover the cost of treatment with health insurance. Now The Plymouth House excels in all areas — medical, clinical and the 12-Step recovery process.
About The Plymouth House Program
The Plymouth House has been a pioneer in utilizing the power of the 12 Steps to help individuals change. Many individuals seeking recovery when they land at The Plymouth House may have previously attempted some, or all, of the 12 Steps with little success. This is understandable. Trying to work the steps in the world-at-large while battling an addicted mind and the stressors of daily life can be very difficult.
The Plymouth House gives individuals the time, support and focus they need to complete the work on a new level, with professional guidance. While in our primary care program, guests at The Plymouth House work directly with both a dedicated therapist and 12-Step Contact to rigorously work the first seven of the 12 Steps. If a guest decides to continue in our extended care program, they will complete all 12 Steps.
In addition to working the Steps, Guests at the Plymouth House take part in a wide range of recovery-related activites, including:
The entire Plymouth House Program is geared toward catalyzing real, lasting personal change.
The Plymouth House Campus
The Plymouth House is a serene, 12-Step retreat in the foothills of the White Mountains in Plymouth, New Hampshire. Our 7-acre campus sits on a 60-acre property. It is an idyllic place for individuals to recover mentally, emotionally, physically and spiritually from addiction. Our campus features a host of amenities, including:
Comfortable residential housing for men and women
Dining hall with home-cooked, nutritious meals sourced locally
Beautiful walking paths, hikes & a river trail
Basketball courts & horse shoe pits
A fitness facility
A yoga & meditation studio
Serene lounge spaces
A well-stocked library
Laundry facilites
Inviting clinical & medical offices
Are You Ready to Start Living Again?
At The Plymouth House we pride ourselves on providing the most comprehensive addiction treatment program we possibly can. We do our best to address every aspect of addiction — from the physical, to the mental, emotional and spiritual. We utilize a wide range of techniques to encourage healing in all areas of an individual's life. If you or someone you know needs to find freedom from addiction and begin to heal old wounds, then deciding to come to stay at The Plymouth House may be a life-changing choice. If you are unsure, or just want to talk it over, we are here for you. Contact us 24 hours a day. Our team of Treatment Advisors is made up of compassionate, empathetic and knowledgeable individuals who want to help you craft the best plan possible. 
Our Core Beliefs
Guardian Recovery Network is a leading provider of addiction recovery services that believes in a comprehensive approach to healing from addiction. We recognize that addiction is a complex and multi-faceted disease that requires a holistic approach to achieve lasting recovery. We also believe in the power of community and peer support to help individuals overcome addiction and reclaim their lives. By combining evidence-based treatments, personalized care, and a supportive community, Guardian Recovery Network is committed to helping individuals achieve long-term recovery from addiction.
A GUARDIAN RECOVERY NETWORK FACILITY
At Guardian Recovery Network we operate a family of world-class facilities that are commitment to ethical excellence, professional integrity and clinical sophistication. Our carefully designed service continuum meets clients where they are—and empowers them with the tools for sustained recovery.
Reviews Of Our Services
Reviews From Around The Web
Plymouth house has saved my life and soul! I recommend anyone coming here and getting well if you need it!
This place was awesome and the staff was super kind and helpful, it definitely changed a lot of stuff for me, thank you P-House!❤️🖤
When I felt hopeless and broken, The Plymouth house helped me pick up the pieces to my life. The staff is absolutely amazing and are there to help each and every person that walks through their door.
My cup was empty when I arrived at the Plymouth House. The experience I had at this facility has filled my cup back up and I feel a complete shift in my energy, thought process and entire being. I will forever be grateful for my time there with all of the staff and clients. If you are looking to recover from your addiction, whether it's your first time or 20th time, this place will give you the tools and resources you need to get where you need to be. Thank you to the P House staff for filling my cup back up!!
I highly recommend The Plymouth House to anyone struggling with addiction of any kind. This place is amazing and teaches you everything you need to know about your addiction and recovery. The staff here is amazing. The food here is great.
This was a wonderful experience. Thank you.
Very friendly staff great experience
Very helpful place to stay
My experience was extremely positive. The staff treated me with the utmost respect. The community was very caring and was instrumental in my overall success.
Having been unsuccessful maintaining long-term sobriety after past experience in treatment and previous attempts at recovery, I can confidently say Plymouth House has been a pivotal and necessary step in my sobriety, through the teachings and practice of the 12-Steps of Recovery.