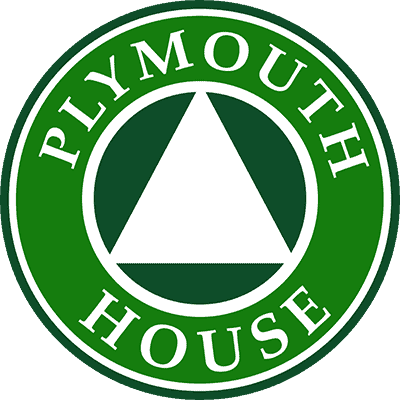 Welcome To Our Recovery Retreat
THE PLYMOUTH HOUSE
The Plymouth House is a serene, 12-Step retreat in the foothills of the White Mountains in Plymouth, New Hampshire. Our 7-acre campus sits on a 60-acre property and features a dining hall, chapel, yoga studio, gym, residential housing, clinical offices, library, vegetable garden, river walking path, basketball courts. horseshoe pits, lounge spaces and laundry facilities. Our campus is an idyllic place for individuals to recover mentally, emotionally, physically and spiritually from addiction. The Plymouth House is a restorative program that combines the power of the 12-Steps with professional therapy, world-class clinical services, recreational activities and 12-Step mentorship to help individuals find freedom from addiction. For roughly 20 years The Plymouth House has been dedicated to helping people recover their lives and pursue long-term sobriety.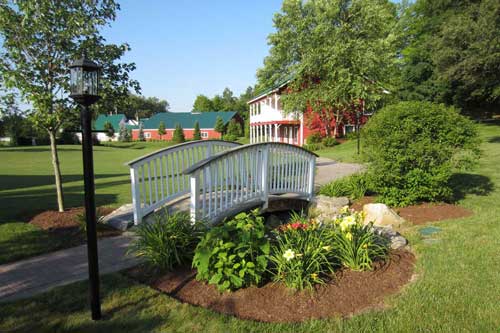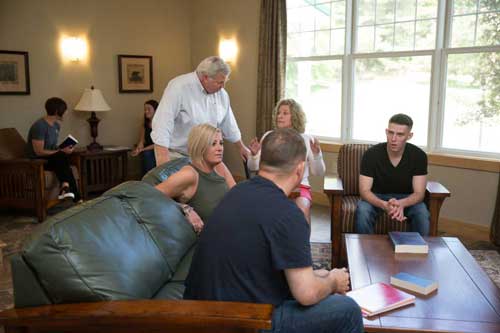 Our Retreat
Helping You Recover From Addiction in Comfort
Visit Our Campus
We invite you to tour our beautiful campus in Plymouth, New Hampshire. A tour of our campus will give you valuable insight into our program of recovery, clinical staff, alumni network and amenities. You will have the opportunity to ask questions about our process, schedule and therapeutic methods. Our goal is to give you hope for a future free from addiction. Whether you are seeking treatment for yourself, or for a loved one, we are here to help.
Contact us at any time, 24/7. We are happy to lend an empathetic ear, answer your questions and guide you through the planning process. We are also happy to help you check your insurance benefits to see if the costs of a stay at our center could be covered by insurance.