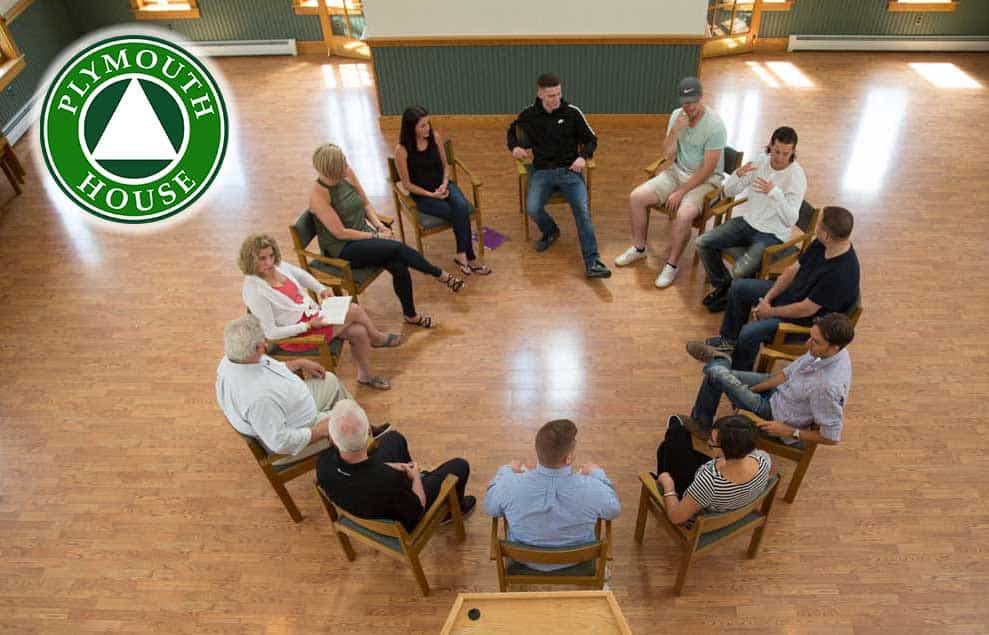 What is Group Therapy?
Group therapy is a commonly employed and highly successful type of psychotherapy, geared towards helping individuals relate to one another and work through issues in a group setting. Group therapy has long been recognized as a critical component of integrated addiction treatment for many of the same reasons 12 step programs have proven to be so beneficial. According to an article published by the US National Library of Medicine (originally featured in the book "Treatment Improvement Protocols"), individuals base a lot of their lives — both inside and outside of the recovery communities — on how they function in groups.
"The natural propensity of human beings to congregate makes group therapy a powerful therapeutic tool for treating substance abuse, one that is as helpful as individual therapy, and sometimes more successful," the article reads. "One reason for this efficacy is that groups intrinsically have many rewarding benefits—such as reducing isolation and enabling members to witness the recovery of others—and these qualities draw clients into a culture of recovery. Another reason groups work so well is that they are suitable especially for treating problems that commonly accompany substance abuse, such as depression, isolation, and shame."
Addiction Counseling in a Group Setting
Addiction is a harshly isolating disease. Those who experience active addiction will likely lose friends, push their loved ones away and spend the majority of their time alone. One of the many benefits of group therapy is the reintroduction to meaningful human interaction. Group therapy sessions work to remind clients that they are not alone – that there are many other like-minded individuals who have been through similar experiences. In addiction treatment, it is important to receive support and learn that it is also possible to offer support. Group therapy allows clients the opportunity to offer support to one another. Not only does this help to build self-esteem, but it helps pave the road for success in 12 step programs like Alcoholics Anonymous. One of the fundamental components of the 12 step method is providing support to other alcoholics or addicts. Seeking, receiving and offering support will help clients bond, and develop healthy and functional relationships that will last for years to come.
We Are Here For You
Let Us Help You Heal
Our Drug & Alcohol recovery services are second to none.
Learn how we can help by speaking with one of our Treatment Advisors today.
The Benefits of Group Therapy
Group therapy provides clients with a built-in support system – Having a solid circle of sober support is essential to long-term sobriety. Being in a group setting helps clients develop friendships that will last long after inpatient treatment has concluded.
Clients have the opportunity to hone their social skills – Addiction is an extremely isolating disease. People who struggle with addiction for any length of time undergo extreme social isolation as they often push their loved ones further and further away. In group therapy, clients are able to hone their social skills.
Group therapy helps clients understand that they are not alone in their struggles –  People who are new to recovery often feel as if no one will be able to understand their struggles or relate to their experiences. In group therapy, clients learn that other people have gone through similar experiences, and they are not alone.
Group therapy helps clients find their own voice – and use that voice – Speaking up can be difficult for men and women who have been struggling with addiction because their self-esteems have taken a beating. Clients learn to express their feelings and emotions in a healthy way, which helps them build self-esteem and develop a sense of self-worth.
Clients learn to relate to one another in healthy ways – In addition to learning how to relate to one another, clients begin developing a sense of individuality. They get to know themselves on a deeper level by getting to know their peers.
Group therapy allows clients a safe space to work through conflict while honing conflict resolution skills – While we encourage our clients to consistently treat one another with respect and compassion, living in such close quarters with a group of peers can sometimes lead to conflict. When issues do arise, clients are able to work through these issues under the guidance of a licensed professional. They learn how to resolve conflict efficiently and effectively.
Our Drug & Alcohol Treatment Services Include
---
Group Therapy & The 12 Steps
Group therapy and the 12 step method of addiction recovery are closely related. Alcoholics Anonymous is based around the concept of peer support — meetings, fellowship, sponsorship and service are all of the fundamental components of the program. The point is that you cannot recover on your own. Addiction recovery is a communal venture, and group therapy is an ideal way for clients to learn to rely on one another for support, communicate with one another in healthy and productive ways, and gain a vital sense of camaraderie. While we have at least one 12 step meeting every day, we also facilitate several group therapy sessions and group-style workshops every day. This allows for a wide variety of treatment opportunities to address physical, mental, emotional and spiritual healing.
Ready To Begin Your Drug & Alcohol Treatment?
We Offer A Safe & Effective Program
Don't let Drug & Alcohol addiction control your life.
Call us today and let's get you started on the path to a better you.
Begin Your Recovery Journey Today
At The Plymouth House we believe that recovery is always possible with the right tools in place, no matter how severe a substance abuse disorder has become. Many of our staff members are in long-term recovery themselves, allowing them a unique sense of compassion and understanding that is conducive to mental and emotional healing. If you or someone you love has been struggling with substance abuse or dependence and has had little success staying sober in the past, we are confident that our program of recovery can help. Numerous other facilities have adopted The Plymouth House Model since we first opened our doors almost 20 years ago, but the depth of our staff experience, our family programming, 12 step process and community make us unique. To learn more about our program contact us today.
Begin Healing Now!
Have A Call With One Of Our Treatment Advisors
Caring & Experienced Staff

Fully Licensed & Accredited