Alumni Update


News & Events
Hello Plymouth House Alumni!
It is that time of year again when we get to update you on another great year at The Plymouth House. As usual, we are so grateful to be serving the New England recovery community; and so grateful you chose to start your recovery journey with us. We have some exciting news and upcoming events to share with you.
Plymouth House News
The Plymouth House Has a New Partner
The Plymouth House has recently joined forces with Immersion Recovery Center under the Guardian Recovery Network family. As many of you know, The Plymouth House has had a long-standing relationship with the Immersion Recovery Center, which was started by a Plymouth House alumni. Immersion Recovery Center's 12-Step Immersion method was largely inspired by The Plymouth House's 12-Step process. Immersion Recovery Center, however, has also come to excel at providing their guests with professional medical and clinical care. Just as Immersion learned from us, now we learn from them. The Plymouth House will benefit from the knowledge and experience of Immersion by expanding our clinical and medical offerings. By offering more in-depth clinical and medical services, The Plymouth House will both be able to better serve our guests on every level, and make treatment available to individuals who wish to cover the cost of treatment with health insurance.
What Will Stay the Same:
Guests will still go to lunch late because of Matt's tediously long lectures
Linda will still guide us all in morning meditation
Big Book study groups will still take place twice a day
Individuals will still seek peace in the chapel to read their Big Books
Mike's delicious food will still make your mouth water in our dining hall
The Plymouth House will forever stay true to its original mission and spirit — to utilize the 12-Steps to help individuals transform their lives
What Will Be Different
Guests will have more access to doctors, psychiatric services and highly experienced, licensed therapists.
We can better serve dual-diagnosis patients
Guests can now cover the cost of treatment by most major health insurance companies. A huge plus!
We are excited by this new partnership and know it will aid us in our mission to help individuals find freedom from addiction.
We Own New Property!
The Plymouth House is the proud new owner of 30 acres of new property across the street with access to the Pemigewasset River. This property will allow guests to have even more recreational access to New Hampshire's great outdoors! We can't wait for you to come back to campus and stroll by the river.
We Are Here For You
Let Us Help You Heal
Our Drug & Alcohol recovery services are second to none.
Learn how we can help by speaking with one of our Treatment Advisors today.
Plymouth House Alumni Events
For almost 20 years The Plymouth House has hosted alumni events to regularly connect and unify our community. Our alumni family is now more than 20,000 strong. We hope you will consider joining us for one of our alumni events!
The 2021 Plug in the Jug Golf Tournament | July 9, 2021
For 15 years, the Plug in the Jug annual golf tournament has been The Plymouth House's signature alumni event. Participants enjoy a gorgeous day driving the greens with fellow alumni at the The Owls Nest Resort and Golf Course in Compton.
Ordinarily we host a festive BBQ following the tournament. Due to covid restrictions and an unusual year, we will not be hosting this year's BBQ. Instead, we will shift our focus to next year's 20th Anniversary Celebration, which will be our largest event yet!
Golf Tournament Details
Will take place at the Owls Nest Resort and Golf Course, located at 40 Club House Lane, Compton NH, 03223.
Check in at 8am; Shotgun start at 9am
$100 Entry Fee Covers Golf, Cart Rental and Lunch
Prizes for 1st, 2nd, Longest Drive and Closest to the Pin
Register at PHouse.BrownPaperTickets.Com
Open to All Alumni and Family
Our Drug & Alcohol Treatment Services Include
---
20th Anniversary Celebration
The Plymouth House will celebrate its 20th Anniversary in 2022. We have come a long way since our humble beginnings. We know our founder, Tom S., would be proud of all the beautiful lives The Plymouth House has changed. We look forward to celebrating with you. Stay tuned for an exact date and time.
If you are not a member of our Alumni Facebook community, we encourage you to sign up at Facebook.com/ThePlymouthHouse. We will post the details about this event as soon as they are confirmed.
Alumni Retreat & Renewal Program
The Plymouth House continues to offer alumni the opportunity to return to our campus for a 3-7 night recovery renewal retreat. Participants will get to take part in the day-to-day schedule of the current guests — from morning reflections, to big book sessions, meals and evening wrap-up. The experience allows now sober-alumni to find a new level of gratitude for how far they have come. Additionally, alumni will have the opportunity to share their experience, strength and hope with our current guests. Retreats can be scheduled to begin on any day of the year. If you're interested in learning more about this program, please contact us via phone or email.
Alumni 12-Step Meetings
We hold weekly Alumni meetings at The Plymouth House every Wednesday at 7pm and every Saturday at 9:30am. Join us for dinner on Wednesday evenings at 5:30pm and brunch on Saturdays at 12 noon. We ask that only Plymouth House Alumni attend, that you are clean and sober, and you call in advance to let us know that you will be attending. If you wish to be the guest speaker at one of these weekly meetings, please let us know at least two months in advance; slots fill quickly.
Ready To Begin Your Drug & Alcohol Treatment?
We Offer A Safe & Effective Program
Don't let Drug & Alcohol addiction control your life.
Call us today and let's get you started on the path to a better you.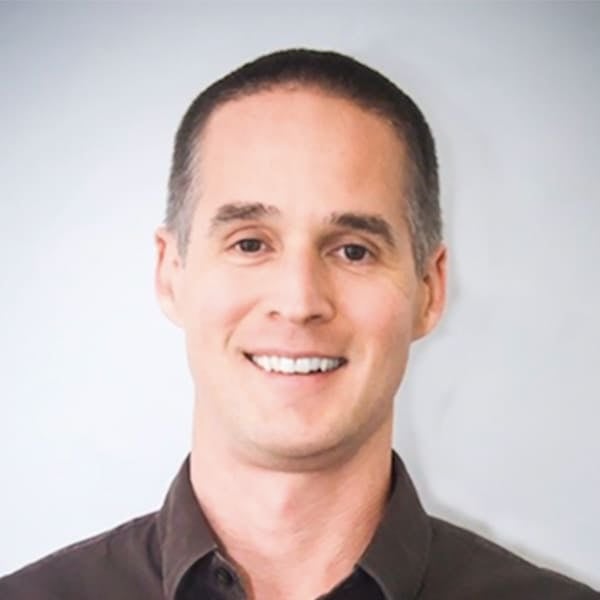 Reviewed for accuracy by:
Russell is a Master Level Alcohol and Drug Counselor (MLADC) and Licensed Clinical Mental Health Counselor (LCMHC) with over 11 years experience treating individuals with substance use and co-occurring disorders. Russell was inspired to get into the field after his experience as a resident at The Plymouth House in 2008.