If you or a loved one is struggling with addiction, there are several important factors to consider when researching and deciding on the right treatment program. Choosing a program typically involves identifying your individual needs and what features and amenities you consider necessary or desirable. For example, local addiction programs have many advantages, including greater accessibility, familiar environments, access to community support, ease of family involvement, and increased cost-effectiveness.
While many treatment facilities offer similar levels of care and therapeutic services, there are also differences between them that can make them more or less appropriate for your unique circumstances.
Age Restrictions
Age restrictions vary depending on the program. Examples include programs only for adults (18 years of age and older), adolescents (e.g., ages 12–17), and older adults (e.g., age 65 and older). You will need to find a program designed for your particular age group.
Treatment Environment & Amenities
Regarding the environment and amenities, it's perfectly acceptable to seek luxurious accommodations and certain features, but it's most important for treatment to take place in a comfortable setting conducive to healing. Although amenities can be beneficial to enhance the treatment experience, the quality of care and effectiveness of the program should be the main considerations.
Available Facility Amenities May Include:
Fitness and wellness offerings, such as gym facilities and yoga.
Holistic approaches, such as meditation.
Nutritional counseling and meal planning services.
Recreational activities, such as art or music classes.
Private, peaceful accommodations for additional comfort.
Technology access, such as the use of computers.
Are Family Involvement & Support Offered?
The involvement of loved ones is an important aspect of treatment because addiction often impacts the whole family, not just the person suffering.
Family Involvement Can Be Promoted By:
Family therapy to identify and address family dynamics and behavior patterns contributing to addiction.
Support groups for family members of individuals struggling with addiction, such as Al-Anon or Nar-Anon.
Education and counseling to help family members better understand addiction and how to support their loved one.
Family visits to provide additional support during the treatment process.
Aftercare planning to allow family members to provide ongoing encouragement and accountability to their loved one in recovery.
What Is the Program's Staff-to-Patient Ratio?
The staff-to-patient ratio in rehab programs varies depending on the level of care and the particular program. In general, a lower staff-to-patient ratio provides more personal attention for individuals and may improve the quality of care and support they receive.
How Does the Program Address Co-occurring Disorders?
Co-occurring disorders, also known as dual diagnoses, refer to the existence of both a substance use disorder and a mental health condition, such as depression or anxiety. (1) It's essential for substance use treatment programs to address co-occurring disorders to provide integrated and effective treatment for individuals with multifaceted needs. (2)
Methods Used To Address Co-Occurring Disorders Include:
Comprehensive Assessment—An initial evaluation used to identify any co-occurring mental health disorders.
Integrated Treatment and Evidence-Based Practices—Using practices clinically proven for treating both disorders, such as cognitive-behavioral therapy (CBT).
Available Dual Diagnosis Specialists—Professionals trained and experienced in treating co-occurring disorders, such as psychiatrists and therapists.
Ongoing Support—Continued care and support to manage both mental health and substance use.
How Does the Program Approach Addiction Treatment & Holistic Care
Addiction treatment philosophy has transformed over time, with a shift towards a more comprehensive approach that addresses addiction as a complex brain disease that requires multifaceted care. (3) Treatment programs based on this principle are considered the gold standard, as they take an all-encompassing approach that addresses the physical, emotional, and spiritual aspects of addiction. These programs typically offer a range of evidence-based treatments and therapies customized to meet each person's individual needs.
Comprehensive Program Components for Addiction Treatment Include:
Medical detox to clear the body of drugs and other toxic substances.
Behavioral therapies, such as CBT.
Medication-assisted treatment, such as methadone, buprenorphine, or naltrexone, helps individuals reduce cravings and the risk of relapse.
Holistic therapies, such as yoga or meditation, to help individuals improve their physical health and emotional well-being.
Aftercare support, such as continuing therapy and support groups, to help individuals maintain their sobriety and prevent relapse.
Levels of Care
The levels of care appropriate for an individual are largely determined by the nature of their addiction and its severity, the presence of mental health issues, lifestyle needs, and other factors.
Common Levels of Care in Addiction Treatment Include:
Medical Detox—This process involves helping individuals safely and comfortably withdraw from substances.
Residential Treatment—This consists of 24-hour care at a treatment facility and is often recommended for those with relatively severe addictions or co-occurring mental health conditions.
Partial Hospitalization Program (PHP)—This involves structured scheduling and therapy during the day, with the individual returning home at night. Typically, this is recommended for those who don't need 24-hour care but still require intensive treatment.
Intensive Outpatient Program (IOP)—This consists of several hours of therapy per day, often in the evenings or on weekends. It is often recommended for those who have completed a residential or PHP program.
Outpatient Treatment—This requires fewer regular therapy sessions than IOP, and individuals are often fully able to engage in their daily routines. It is often recommended for those who have completed more intensive levels of care but will still benefit from ongoing treatment and support.
Common Therapies Used for Addiction Treatment
Therapy and counseling for substance use and mental health issues are critical components of addiction treatment. These services help individuals understand the underlying causes of their addiction, learn coping skills, and identify techniques for cultivating long-term recovery.
Common Therapies Offered in Addiction Treatment Include:
Cognitive Behavioral Therapy (CBT)—The most common approach to helping individuals identify and alter dysfunctional thoughts and behaviors that contribute to addiction. (4)
Dialectical Behavior Therapy (DBT)—This is a therapeutic strategy designed to help individuals learn coping skills, manage challenging emotions, and repair relationships with others.
Motivational Interviewing (MI)—This technique focuses on helping individuals find the motivation to make changes in their lives that can contribute to overcoming addiction.
Group Therapy—This involves multiple individuals with addiction participating in therapy sessions and providing support and accountability to others.
Staff Qualifications
Treatment staff qualifications vary depending on factors such as the level of care provided, but in general, staff should be licensed, educated, experienced, and qualified to work in the addiction field.
Essential Qualifications for Treatment Staff Include:
Education and Training—Staff should have an addiction- or healthcare-related educational background, such as a bachelor's or master's degree in psychology, counseling, or a related field.
Licensure and Certification—Addiction treatment staff should possess the appropriate licensure and certification for their profession.
Experience—Ideally, the work experience of staff should include a range of settings and the care of individuals from diverse backgrounds.
Thorough Understanding of Evidence-Based Methods—Treatment staff should have a broad knowledge of evidence-based practices, including various forms of therapy that have been clinically shown to be effective.
Relapse Prevention & Aftercare Support
Relapse prevention and aftercare support are essential components of addiction treatment that help individuals maintain their sobriety and prevent relapse.
Relapse Prevention & Aftercare Support Services May Include:
Relapse prevention planning that involves working with a therapist or counselor before being discharged from treatment to devise a plan for techniques that can be used to handle triggers, cravings, and other ongoing challenges.
Continued treatment, such as participating in therapy or counseling after completing addiction treatment, is often necessary to prevent relapse and continue working on recovery.
Support groups, such as Alcoholics Anonymous (AA) or Narcotics Anonymous (NA), where peers provide ongoing support and accountability to others who have also experienced addiction.
Medication-assisted treatment (MAT), which is used to help individuals manage cravings and prevent relapse, is particularly effective for alcohol and opioid dependence. (5)
Sober living facilities provide a supportive environment for individuals in recovery to live together, foster accountability, and maintain sobriety.
We Are Here For You
Let Us Help You Heal
Our Drug & Alcohol recovery services are second to none.
Learn how we can help by speaking with one of our Treatment Advisors today.
Contact Us To Learn More
At The Plymouth House, we offer treatment programs for addictions to opioids, alcohol, stimulants, benzodiazepines, and more. Our personalized treatment plans feature 12-step immersion and a wide variety of evidence-based therapies, services, and holistic activities. Contact us today to speak with a Treatment Advisor and receive a free, no-obligation assessment and health insurance benefits check. Our professional staff is committed to providing each individual with the care and support they need to conquer addiction and foster the sober and healthy life they deserve.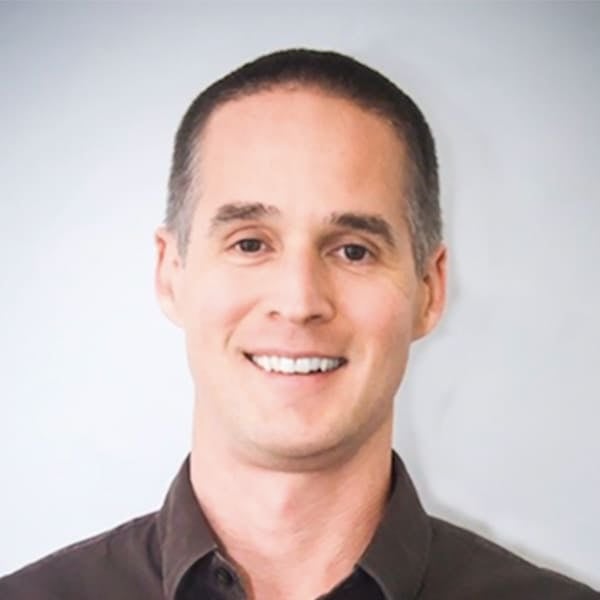 Reviewed for accuracy by:
Russell is a Master Level Alcohol and Drug Counselor (MLADC) and Licensed Clinical Mental Health Counselor (LCMHC) with over 11 years experience treating individuals with substance use and co-occurring disorders. Russell was inspired to get into the field after his experience as a resident at The Plymouth House in 2008.