Emotional Healing


Addressing Trauma in Addiction Treatment
Many individuals who experience a traumatic event (such as a car crash or loss of a loved one), or a series of traumatic experiences (such as an ongoing abusive childhood), never receive the help they need to process their trauma. The recollections of their experiences fester in their memory, never fully healing. Traumatic memories can store themselves both in the body (causing physical reactions) and in the mind (causing emotional wounds, shifts in beliefs and behavioral patterns). These stored traumatic memories can negatively impact a person's well-being in a myriad of ways — their emotional stability, ability to form meaningful relationships, sense of self, and physical health — for their entire lifetime, especially if the trauma and its effects go unaddressed .
In this article we explore what trauma is, and the relationship between trauma and addiction. At The Plymouth House we offer a comprehensive and highly individualized program of dual diagnosis addiction treatment. This means that in addition to effectively treating substance abuse and dependence we treat all underlying mental illnesses and address unresolved traumas. To learn more about the relationship between trauma and alcoholism, or to learn more about our dual diagnosis treatment program, reach out to us today.
About Trauma
The American Psychiatric Association (APA) defines trauma as, "an emotional response to a terrible event like an accident, rape or natural disaster." Not everyone who experiences a potentially traumatic event will be deeply emotionally impacted, but many individuals are.
The APA continues, "Immediately after the event, shock and denial are typical. Longer term reactions include unpredictable emotions, flashbacks, strained relationships and even physical symptoms like headaches or nausea. While these feelings are normal, some people have difficulty moving on with their lives."
The APA distinguishes three primary types of trauma.
Types of Trauma:
Acute Trauma – This type of trauma stems from experiencing one significant event. For example, a person might develop acute trauma after he or she is raped or assaulted, or after living through a potentially life-threatening car accident.
Complex Trauma – This type of trauma is the result of a person experiencing numerous traumatic events — usually each different in nature. For example, someone suffering from complex trauma might have been sexually abused as a child and entered into a physically abusive relationship in adulthood.
Chronic Trauma – This type of trauma results from a person being exposed to a traumatic event over and over again. For example, a person might develop chronic trauma after serving in the military for several years, or after undergoing repetitive physical, psychological, emotional or sexual abuse during childhood. Bullying also frequently leads to the development of chronic trauma.
We Are Here For You
Let Us Help You Heal
Our Drug & Alcohol recovery services are second to none.
Learn how we can help by speaking with one of our Treatment Advisors today.
Examples of Trauma
Trauma can be instigated by a number of differing experiences and events. For example, a person might develop trauma after experiencing:
Abuse during childhood
Bullying
Living through a natural disaster
Living through a significant accident
Active combat
The loss of a loved one
Domestic violence and abuse
Sexual assault or rape
Witnessing an act of violence
Our Drug & Alcohol Treatment Services Include
---
Risk Factors & Symptoms of Trauma
Everyone responds to trauma differently. Certain individuals are likely to be more affected by traumatic experiences than others.
Risk Factors That Exacerbate Trauma:
The presence of any underlying mental illnesses like anxiety, depression or bipolar disorder
Whether or not the person in question has previously been exposed to other traumatic events
What type of event the person was exposed to
Whether or not the person has any experience handling his or her emotions in a healthy and productive way (for example, the person in question might have sought individual therapy in the past and worked on developing healthy coping mechanisms)
Symptoms of Trauma:
Feelings of hopelessness
Mood swings, typically characterized by irritability and aggression
Persistent fear
Feelings of guilt and shame
Emotional numbness
Anxiety and depression
Emotional outbursts
Socially withdrawing, spending more time alone and less time with loved ones
Experiencing flashbacks, during which a person relives the traumatic event
Persistent nightmares
Insomnia and other sleep-related issues
Chronic fatigue
An increased heart rate and increased blood pressure, especially during a flashback
Hypervigilance, meaning a person feels hyper alert and aware of his or her surroundings
An active avoidance of people, places or things that remind the person of the traumatic event
Unfortunately, only a very small percentage of individuals living with unresolved trauma end up seeking the professional care they need. Rather than reach out for help, many of these individuals turn to chemical substances like alcohol or drugs in an attempt to alleviate their symptoms. While substances might relieve some symptoms temporarily, they ultimately make symptoms worse over time. If you or someone you love has been suffering from unresolved trauma and has been self-medicating with drugs or alcohol, contact the Plymouth House today. We offer a comprehensive program of trauma-informed addiction treatment that has proven successful in helping individuals heal.
Ready To Begin Your Drug & Alcohol Treatment?
We Offer A Safe & Effective Program
Don't let Drug & Alcohol addiction control your life.
Call us today and let's get you started on the path to a better you.
About Addiction
Individuals who are suffering from unresolved trauma often turn to chemical substances as a means of self-medicating. It can be somewhat difficult for someone who has been misusing drugs or alcohol to tell whether or not professional treatment is necessary. If you believe you or someone you love might have crossed the line from misuse to addiction, keep an eye out for the following signs and symptoms.
Signs & Symptoms of Addiction:
You attempt to cut down on the amount of drugs or alcohol you use on a daily basis but find yourself unable to do so for any significant period of time
You often drink or use more than intended for a longer period of time than intended
You spend a significant amount of time obtaining, using and recovering from the effects of drugs or alcohol
You regularly experience intense psychological cravings for drugs or alcohol
Your performance at work or school has been suffering significantly because of your drinking or drug use
You continue to drink or use despite the fact you know it is causing a range of serious consequences
Your interpersonal relationships have been strained because of your drinking or drug use
You are no longer participating in activities that you once enjoyed
You are isolating or are spending more time away from family members and close friends
You often engage in risky behaviors because of your drinking or drug use, which could include driving while intoxicated or going home with random people
You develop a physical tolerance over time, meaning you need to drink or use more in order to feel the desired effects
You experience symptoms of withdrawal when use is suddenly stopped
Begin Healing Now!
Have A Call With One Of Our Treatment Advisors
Caring & Experienced Staff

Fully Licensed & Accredited
Start Healing Today
At The Plymouth House we use a powerful combination of intense clinical therapy — including individual, group and family therapy — and the 12-Steps to help individuals transform their lives. While at The Plymouth House our guests are paired with both an individual therapist and a 12-Step mentor. Our guests address their addictions on every level — physical, mental, emotional and spiritual. If you would like to learn more about our treatment process, please reach out to us at any time. Our Treatment Advisors are available 24/7 to lend an empathetic ear, answer your questions and help you or your loved one get on the road to recovery.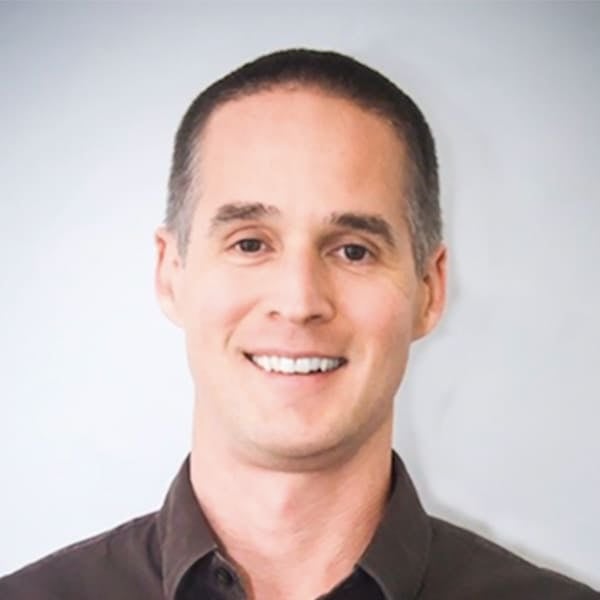 Reviewed for accuracy by:
Russell is a Master Level Alcohol and Drug Counselor (MLADC) and Licensed Clinical Mental Health Counselor (LCMHC) with over 11 years experience treating individuals with substance use and co-occurring disorders. Russell was inspired to get into the field after his experience as a resident at The Plymouth House in 2008.