Pandemic Consequences


Nearly Half of American Workers Are Struggling with Substance Abuse
Have you been drinking at work? You are not alone. A new study has shown that since the pandemic began, nearly half of American workers are struggling with substance abuse.
We have officially been battling the Coronavirus pandemic for more than a year. The past year was a challenging time. Many of us suffered job insecurity, struggled to pay the bills, home-schooled our kids, experienced isolation and loneliness, fought extreme boredom or had to adapt to working remotely from home. Many of us could not see our loved ones, or participate in recreational activities that once kept us sane and balanced. All of these factors were very destabilizing. Many experienced a decrease in our mental wellness and an increase in addictive behaviors.
Self medicating is one reason why many resort to drug and alcohol use; when the going gets tough, reaching for a bottle or a handful of pills is a quick way to numb the pain. Unfortunately, these habits can quickly spiral into full blown addiction.
According to a recent article published by The Associated Press, 49 percent of all workers throughout the U.S. are now struggling with substance abuse and addiction — a number that has risen significantly since the pandemic began.
Drinking at Work?
The AP reported that the number of U.S. workers who have skipped work or experienced lowered levels of productivity due to substance abuse has nearly doubled since 2019. Thirty-six percent of working men and women across the country reported that their professional lives have suffered as a direct result of the pandemic, and 19 percent reported that they abused chemical substances at least once a week.
Dr. Dan Jolivet — a Workplace Possibilities practice consultant with the Standard, the organization that funded the study publicized by the AP and conducted by Versta Research — points out one silver lining.
"The research not only reveals an alarming rate of alcohol and other substance abuse among workers across a variety of industries and generations, but also paves the way for employers to open the conversation with employees about these issues," Dr. Jolivet explained. "In this way, companies can empower workers to seek the help and support they need. When an employee is living with a substance-use issue, oftentimes a job is something positive to hold onto, and one of the strongest sources of support and encouragement can come from an employer."
We Are Here For You
Let Us Help You Heal
Our Drug & Alcohol recovery services are second to none.
Learn how we can help by speaking with one of our Treatment Advisors today.
Effective Addiction Treatment
If you or someone you love has been experiencing substance abuse issues, there is hope. The Plymouth House is a 12-Step retreat and addiction treatment center that has helped thousands of men and women find freedom from addiction. The Plymouth House has a 7-acre campus on 60 acres of natural land surrounded by mountains, trees and a river. It is an idyllic place for individuals to retreat from their jobs, get sober and heal from past wounds. A stay at The Plymouth House provides the spiritual and emotional tools needed to face life sober.
At The Plymouth House every guest works with a primary therapist, 12-Step practitioner and a case manager. Our case managers are the main point of contact for family and friends, but can also be a contact for employers. Our case managers can help individuals communicate with their boss about addiction treatment if they so desire. The Plymouth House can provide the necessary paperwork for employers to help individuals feel confident their jobs will stay secure as they seek treatment.
Our Drug & Alcohol Treatment Services Include
---
Addiction Services
Some of the addiction services The Plymouth House offers include:
Intervention services – Treatment can be effective even when it is not voluntary. If your loved one is in need of professional help but continues to refuse seeking treatment on his or her own accord, we are available to help. We work closely with several licensed and highly experienced interventionists, all who boast high success rates.
Case management services – Upon admission to each level of clinical care we provide, clients are paired with a case manager who walks them through every stage of the early recovery process. Case managers serve as client advocates and are the main point of contact between the clinical team and the loved ones of the client.
Medical and clinical assessments – Clients undergo a detailed initial assessment as well as several other assessments over the course of the treatment process. These assessments help the clinical team develop individualized treatment plans and aftercare plans.
Ready To Begin Your Drug & Alcohol Treatment?
We Offer A Safe & Effective Program
Don't let Drug & Alcohol addiction control your life.
Call us today and let's get you started on the path to a better you.
Intensive behavioral therapy – Therapeutic care is the backbone of every stage of our recovery process. Every client has a designated primary therapist and participates in group therapy.
Family therapy & family-oriented services – Family involvement is crucial to long-term sobriety. We offer family visitation and a 2-day Family Workshop (Takes place between April – October).
Relapse prevention training – Clients learn how to work through personal relapse triggers by utilizing a range of healthy coping mechanisms.
Life skills training – Many of our clients must re-learn basic life skills after battling a long-term substance abuse disorder. We offer vocational training and educational placement along with budgeting, nutrition and other skills that are conducive to fully independent living.
12-Step Work – Every guest at The Plymouth House is matched with a 12-Step Contact — essentially a practitioner who is in recovery themselves and is highly experienced with taking individuals through the 12 Steps of Alcoholics Anonymous
Dual diagnosis treatment options – We offer dual diagnosis treatment to men and women who are suffering from a substance abuse disorder and a mental illness, such as depression, anxiety, bipolar disorder or borderline personality disorder.
Alumni Network – The Plymouth House has an alumni network of approximately 20,000 people. We host an annual summer BBQ & golf tournament to keep individuals connected. We host weekly alumni meetings. And we offer alumni the opportunity to come back to our campus for a recovery renewal retreat.
Learn More
The Plymouth House offers multiple levels of treatment. To read more about our program and process, click here.
Begin Healing Now!
Have A Call With One Of Our Treatment Advisors
Caring & Experienced Staff

Fully Licensed & Accredited
Comprehensive Healing Found Here
At The Plymouth House we pride ourselves on providing the most comprehensive addiction treatment program we possibly can. We do our best to address every aspect of addiction — from the physical, to the mental, emotional and spiritual. We utilize a wide range of techniques to encourage healing in all areas of an individual's life. If you or someone you know needs to find freedom from addiction and begin to heal old wounds, then deciding to come to stay at The Plymouth House may be a life-changing choice. If you are unsure, or just want to talk it over, contact us — we are here for you 24 hours a day. Our team of Treatment Advisors is made up of compassionate, empathetic and knowledgeable individuals who want to help you craft the best plan possible.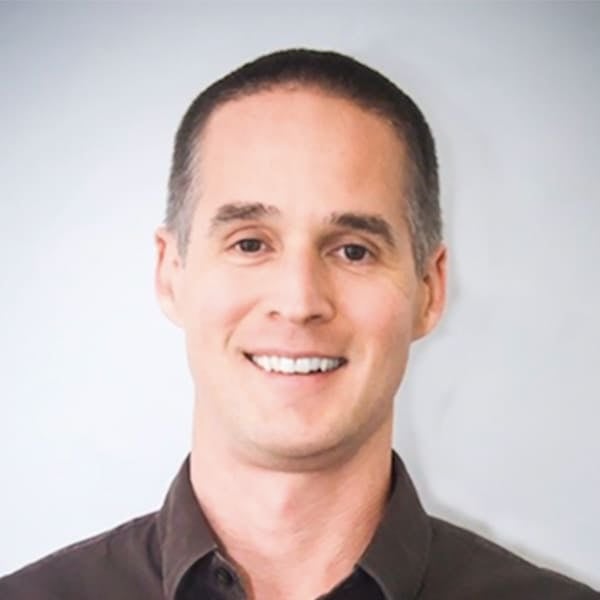 Reviewed for accuracy by:
Russell is a Master Level Alcohol and Drug Counselor (MLADC) and Licensed Clinical Mental Health Counselor (LCMHC) with over 11 years experience treating individuals with substance use and co-occurring disorders. Russell was inspired to get into the field after his experience as a resident at The Plymouth House in 2008.