September is Recovery Month in New Hampshire


Your Guide to This Year's Local & Virtual Events
The beginning of September marked the start of National Recovery Month, a nationwide holiday developed to celebrate those in recovery from addiction and honor those who lost their lives to substance abuse and dependence. At The Plymouth House we celebrate Recovery Month all September long, bringing in speakers to share their experience, strength and hope and encouraging our guests to participate in a range of recovery-related group workshops, events and activities. Our New Hampshire treatment center is in close proximity to a variety of other Recovery Month events happening throughout local communities, and we have compiled a list of local Recovery Month events for those in recovery and for their loved ones to take advantage of. To learn more about the nationwide celebration and effort to raise awareness, contact us today. If you or someone you love is in need of recovery resources, we are available to help 24/7 — simply contact us over the phone or directly through our website. We are available to answer any questions you have about the admissions process, the treatment process and how to get started on the road to recovery.
National Recovery Month 2021
In 1989, the Substance Abuse and Mental Health Services Administration (SAMHSA) developed National Recovery Month as a way to honor those lost to addiction, celebrate those in recovery and raise general awareness about addiction and recovery as a whole. Every year SAMHSA has chosen a theme for National Recovery Month and created a comprehensive toolkit for recovery organizations to utilize. Last year, the federal government placed the holiday in the hands of Faces & Voices of Recovery, an organization "dedicated to organizing and mobilizing the over 23 million Americans in recovery from addiction to alcohol and other drugs, our families, friends and allies into recovery community organizations and networks, to promote the right and resources to recover through advocacy, education and demonstrating the power and proof of long-term recovery."
The theme of the 32nd annual Recovery Month celebration is "Recovery is for Everybody: Every Person, Every Family, Every Community." If you have overcome an addictive disorder, if you know someone who has, or if you are currently struggling with addiction and looking for a way out, we encourage you to participate in at least one of the online or in-person events we have listed below. If you would like to learn more about the national holiday or about the treatment services we provide, contact us today.
We Are Here For You
Let Us Help You Heal
Our Drug & Alcohol recovery services are second to none.
Learn how we can help by speaking with one of our Treatment Advisors today.
What is the Significance of This Year's Theme?
Recovery is for Everyone is a theme which will inevitably hit home for a lot of people. Many people mistakenly believe that those who struggle with addiction are in low-income brackets, come from tumultuous or abusive backgrounds, and have very few opportunities in life. The truth is, substance dependence can happen to anyone. A professional athlete who was prescribed an opioid painkiller for a sports injury. A highly esteemed surgeon who turned to stimulant drugs in order to fulfill his demanding job-related obligations. Addiction can happen to anyone; therefore recovery is for everyone. At The Plymouth house we treat people of all ages and walks of life, from college students to CEOs. To learn more about our recovery program, contact us today.
National Recovery Month in New Hampshire
When it comes to physical, mental and emotional healing, there are few settings as idyllic as the White Mountains of New Hampshire. At The Plymouth House we believe in an integrated approach to healing; one that takes the whole person into account. One of the fundamental components of our recovery program is recreational therapy, an evidence-based recovery method focused on healing through a variety of hands-on activities. We encourage our guests to take advantage of the Recovery Month activities in New Hampshire as part of their recreational therapy program. They build a sense of community as they learn how to have fun in sobriety. We also encourage our alumni to take part in as many activities and events as they can, whether in-person or online.
Events Celebrating Recovery Month in New Hampshire Include:
Rally 4 Recovery NH – Saturday, September 25 from 11 a.m. to 2 p.m. at Veterans Memorial Park in Manchester, New Hampshire | Free to attend
"With more than 40 representatives from recovery residences, treatment centers, recovery centers, health agencies, and various pathways to recovery, the rally presents Manchester with a broad array of services and opportunities. Music, games, art, and personal narratives will highlight the entertainment."
The New Hampshire Department of Health and Human Services provides a comprehensive list of Recovery Month activities and events throughout the state.
If you would like to learn more about Recovery Month events in other areas of the U.S., we encourage you to visit the official website or reach out to us directly.
Our Drug & Alcohol Treatment Services Include
---
National Recovery Events
For the past 32 years, Recovery Month has been celebrated in communities throughout the country. In light of the COVID-19 pandemic, many in-person recovery events have become virtual. This allows people from across the country to participate regardless of their current location.
Virtual National Recovery Month Events Include:
Ready To Begin Your Drug & Alcohol Treatment?
We Offer A Safe & Effective Program
Don't let Drug & Alcohol addiction control your life.
Call us today and let's get you started on the path to a better you.
For a comprehensive list of Recovery Month events and activities in New Hampshire, see our list below or contact us directly. We are also more than happy to point you in the direction of any resources you or a loved one may need, whether you need information on medical treatment services in New Hampshire, a list of local 12 Step meetings or the location of a support group for the loved ones of addicts and alcoholics. No matter what you need, we have you covered.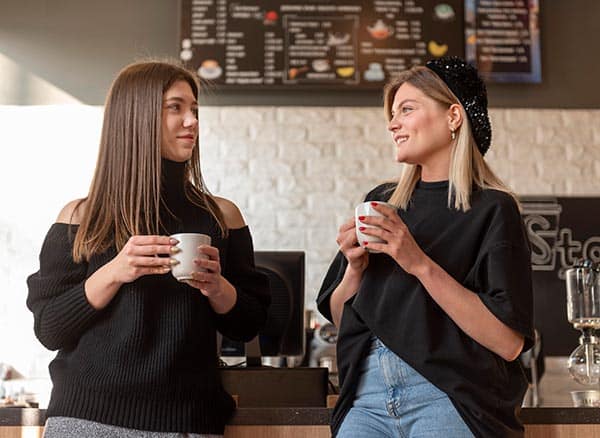 Begin Healing Now!
Have A Call With One Of Our Treatment Advisors
Caring & Experienced Staff

Fully Licensed & Accredited
Contact Us Today to Learn More
If you are interested in learning more about Recovery Month events in New Hampshire, we welcome you to use this page as an ultimate resource for events and activities in your area. If you are in need of recovery-related services, contact us to learn more about our treatment program. The Plymouth House is a reputable, long-standing treatment center nestled in the White Mountains of New Hampshire. We offer an integrated program of addiction recovery which combines evidence-based therapies with 12 Step program involvement and proven holistic recovery methods. We offer two stages of clinical care; residential inpatient treatment and partial hospitalization. At The Plymouth House we believe in the importance of focused treatment options and thorough aftercare planning, seeing as the recovery journey truly only begins with treatment. This is why our alumni network is so robust, and why we offer a range of recovery-based events and activities to those who have recently completed our program and ventured back into independent living. If you would like to learn more about the nationwide events or if you are interested in learning more about our residential inpatient or PHP program, contact us today.