Alcohol Addiction Recovery


Why is Alcohol Considered a Drug?
Alcohol is an unavoidable part of American culture. If you go out for dinner, your waiter will inevitably set down a wine list with your dinner menus. On the weekends you get invited to go bar-hopping with friends; on special occasions you crack open a nice bottle of champagne before proposing a toast. Alcohol consumption is socially acceptable and interwoven into many aspects of day-to-day life. We drink when we're happy, we drink when we're sad, we drink when we're celebrating and we drink when we're mourning. According to the National Institute on Alcohol Abuse and Alcoholism, 85.6 percent of American adults have consumed alcohol at least once over the course of their lives, and 25.8 percent of people in the same age group admitted to binge drinking at least once over the course of the past month. The 2019 National Survey on Drug Use and Health determined 14.5 million people 12 and over suffered from a diagnosable alcohol use disorder. Of these people, under 8 percent sought any degree of professional treatment.
At The Plymouth House we have been dedicated to treating alcohol use disorders in people of all ages for over 15 years. We have developed an effective program of recovery which combines evidence-based therapies, holistic treatment methods and the 12-Step model, providing guests with an individualized and integrated approach to clinical care. To learn more about our program of alcohol addiction recovery or to begin your own personal journey of healing, contact us today.
What Is Alcohol?
What exactly is alcohol, and what makes this chemical substance intoxicating and habit-forming? According to the Centers for Disease Control and Prevention, "Ethyl alcohol, or ethanol, is an intoxicating ingredient found in beer, wine, and liquor. Alcohol is produced by the fermentation of yeast, sugars, and starches."
When used in moderation and responsibly, alcohol is generally safe. Most people who use alcohol never develop an alcohol use disorder. A person might start to experience small personal consequences related to their alcohol use, and stop using alcohol abruptly until these consequences resolve. Others might begin to develop a physical tolerance over time and might start consuming alcohol in larger quantities as a result. Certain people are more susceptible to alcohol use disorders than others.
Risk factors include genetic predisposition, underlying mental health concerns, unresolved trauma, environmental factors, the amount of alcohol being consumed and the frequency of use, and the age the first drink was taken. People who begin drinking regularly before the age of 18 (while they are still developing) are more prone to alcoholism later on in life.
We Are Here For You
Let Us Help You Heal
Our Alcohol recovery services are second to none.
Learn how we can help by speaking with one of our Treatment Advisors today.
The Definition of a Drug
Merriam-Webster defines a drug as "a substance used as a medication or in the preparation of medication" and "something and often an illegal substance that causes addiction, habituation, or a marked change in consciousness." When a chemical substance is referred to as a drug, the second part of this definition typically comes into play. A drug is any mood and/or mind altering chemical substance which has the potential to lead to physical and psychological dependence.
Why is Alcohol Classified as A Drug?
Alcohol is classified as a drug because it changes the way we think, the way we feel and the way we behave. Alcohol can be habit-forming, and problem drinking can easily develop into alcohol addiction when it is not addressed early on. There are several distinct stages of alcoholism — a person doesn't simply wake up one day and find themselves dependent on alcohol. These stages typically include:
Stage #1 – Occasional alcohol misuse and intermittent binge drinking episodes.
Stage #2 – Increased alcohol consumption, often to cope with uncomfortable emotions or high stress levels.
Stage #3 – Occasional alcohol misuse becomes more frequent and evolves into problem drinking.
Stage #4 – Alcohol dependence, which eventually progresses to alcoholism.
In order for a diagnosable alcohol use disorder to develop a person must use alcohol consistently for an extended period of time. Some alcohol use disorders develop in a matter of weeks, others develop slowly, over the course of several years. If you believe you or someone you love is struggling with an alcohol use disorder, contact us today to learn more or for a brief pre-assessment.
Why Is Alcohol Addictive?
What makes alcohol addictive? When a person consumes alcohol, the reward center of their brain is stimulated. Alcohol causes the release of naturally occurring endorphins (dopamine) in two regions of the brain associated with reward processing. Additionally, people who drink heavily for a prolonged period of time physically adjust to the presence of alcohol, and the central nervous system goes into shock when alcohol is removed from the system. This results in the symptoms associated with alcohol withdrawal, which can be severe — even life-threatening — when left untreated. Many people who are dependent on alcohol continue drinking despite negative consequences simply to ward off the symptoms of alcohol withdrawal.
Our Alcohol Treatment Services Include
---
Comparing Alcohol to Other "Drugs"
There are some differences between alcohol and other chemical substances, though suffering from an alcohol use disorder can be just as devastating as suffering from any other kind of addictive disorder. A person who is struggling with alcoholism might downplay the severity of the issue at hand by saying things like, "It isn't that serious, it's only alcohol and everybody drinks." Or, "If alcohol was dangerous why would it be legal? I just enjoy a cocktail in the evenings, it isn't a big deal!" Because alcohol is legal and readily accessible it tends to stand in a class of its own. However, alcohol is just as dangerous (if not more so) than other chemical substances. It all depends on how you use it.
Is Alcohol Safer than Other Drugs?
People tend to believe since alcohol is widely legal and socially acceptable, it cannot possibly be as dangerous as other chemical substances. While consuming alcohol in moderation is certainly not as instantaneously dangerous as injecting heroin or smoking methamphetamine, alcohol can be just as destructive as other chemical substances, both legal and illegal. Some experts say alcohol is more dangerous than illegal drugs, and for good reason.
Alcohol kills more people on an annual basis than all other drugs combined.
According to the National Institute on Alcohol Abuse and Alcoholism, "An estimated 95,000 people (approximately 68,000 men and 27,000 women) die from alcohol-related causes annually, making alcohol the third-leading preventable cause of death in the United States." In addition to preventable diseases like liver disease, heart disease, alcohol-attributable cancers and stroke, alcohol leads to a significant number of motor vehicle accidents. In 2019, alcohol was directly responsible for over 28 percent of all driving fatalities (10,142 deaths).
How Common is Alcohol Use Disorder?
If you have been struggling with an alcohol use disorder, you are far from alone. The U.S. National Library of Medicine states, "Alcohol use disorder is a broad diagnosis that encompasses several commonly used terms describing problems with drinking. It includes alcoholism, also called alcohol addiction, which is a long-lasting (chronic) condition characterized by a powerful, compulsive urge to drink alcohol and the inability to stop drinking after starting." Roughly 15 million Americans struggle with a diagnosable alcohol use disorder at any point in time.
Ready To Begin Your Alcohol Treatment?
We Offer A Safe & Effective Program
Don't let Alcohol addiction control your life.
Call us today and let's get you started on the path to a better you.
Getting Help For Alcoholism
If you make the decision to seek help for alcoholism, which steps should you take to ensure you end up in the right treatment program for you? First, we recommend asking yourself the following questions.
What services do I require?
Alcoholism is a complex medical condition. Not only does long-term alcohol misuse affect the physical body, but nearly all areas of life are impacted over time. If you have been suffering from alcohol addiction and related consequences (which might include interpersonal problems, legal issues, financial issues or mental health problems), it is a good idea to look into a treatment center which offers specialized services to meet your needs.
Am I looking for a treatment program which offers multiple levels of care, or just one?
Some treatment programs include medical detox, residential inpatient treatment and PHP or IOP. Others offer stand-alone treatment options for those who have recently completed a higher level of care and are looking to take the next appropriate step. At The Plymouth House we offer a two-stage program which includes residential inpatient and partial hospitalization.
Am I looking for a treatment program which will custom tailor a treatment program based on my unique personal needs?
Alcohol addiction is not a one-size-fits-all condition, and because of this, no two treatment experiences should be identical. At The Plymouth House each guest is assigned a case manager, who works closely with the clinical team to develop an individualized treatment program for each guest as well as a detailed plan for extended care.
Begin Healing Now!
Have A Call With One Of Our Treatment Advisors
Caring & Experienced Staff

Fully Licensed & Accredited
Contact Us Today to Begin Your Personal Recovery Journey
If you or someone you love has been struggling with an alcohol use disorder, The Plymouth House is available to help. We understand how difficult it can be to come to terms with alcoholism, let alone reach out for help. Many of our staff members have been exactly where you are now or have helped a loved one through the early recovery process. This allows us to consistently come from a place of compassion, understanding and empathy.
As soon as you contact us, either directly through our website or over the phone, you are put in touch with an experienced and compassionate Treatment Advisor who walks you through every step of the admissions process. We begin with a short pre-assessment, which helps our clinical team determine which level of care is the best option for you or your loved one. We provide a free, no obligation insurance benefit check for those insured through a regional provider in New Hampshire or a major national provider. Finally, we help arrange local transportation to our New Hampshire inpatient treatment center. To learn more or to get started, contact us today.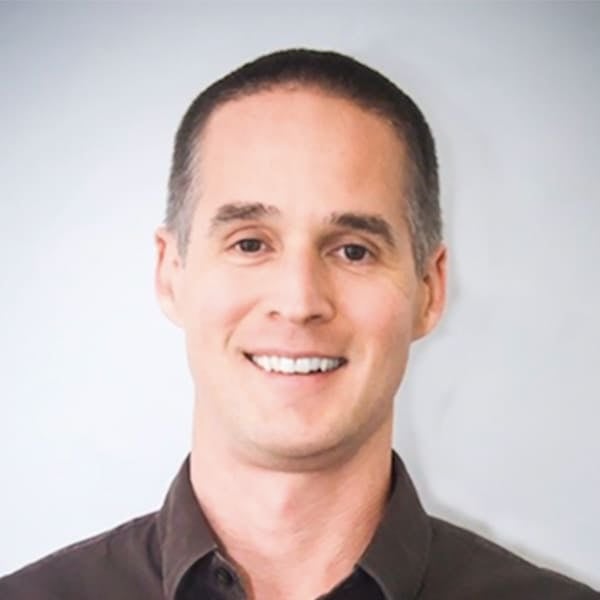 Reviewed for accuracy by:
Russell is a Master Level Alcohol and Drug Counselor (MLADC) and Licensed Clinical Mental Health Counselor (LCMHC) with over 11 years experience treating individuals with substance use and co-occurring disorders. Russell was inspired to get into the field after his experience as a resident at The Plymouth House in 2008.