Having a loved one experience substance use can be extremely difficult. It can be a grueling experience to have to watch how negatively substance use can impact an individual's life. Many times, it takes the help of friends and family for an individual to realize that addiction treatment is necessary for them. Understanding how to get your loved one into addiction treatment may be the stepping stone needed to promote wellness and to help them stop their substance use.
Many individuals may not be aware of how prevalent substance use is. In 2022, approximately 20.4 million individuals were diagnosed with a substance use disorder. (1) Of those diagnosed with a substance use disorder, only 10.3 percent received substance use treatment. (2) Here at The Plymouth House, we offer various treatment options for those experiencing alcohol and substance use disorders. We provide holistic therapeutic options and family workshops to help you develop psychoeducation and the coping techniques needed to help combat addiction.
Recognizing the Signs of Substance Abuse in a Loved One
There are signs that can help indicate whether or not an individual has been engaging in substance use. Understanding the signs associated with substance use can help you identify if you or a loved one are experiencing an addiction or dependency to a substance.
Signs of substance use disorders include:
Engaging in substance use despite experiencing negative consequences.
Using more of a substance than intended for a longer period of time than intended.
Socially isolating oneself from friends and families.
Experiencing changes in sleeping patterns or having difficulties falling or staying asleep.
Experiencing changes in eating patterns, often leading to weight loss.
Neglecting one's personal hygiene.
Having drug paraphernalia.
Neglecting personal responsibilities and obligations.
Losing interest in hobbies that were enjoyable before substance use began.
Experiencing mood swings.
Experiencing legal and financial consequences due to substance use.
Experiencing a significant decrease in work or school performance.
Engaging in drug seeking behavior such as stealing from friends and family, or pawning valuable items to make money.
Developing a physical tolerance or needing more of a substance in order to reach the desired effects.
Experiencing physical and psychological symptoms of withdrawal when the substance is cut back or suddenly stopped.
These are the general symptoms of addiction. An individual's exact symptoms depend on the severity of their substance use and the type of substance that they use. An individual should be assessed by a medical professional in order to receive an official diagnosis.
Talking to Your Loved One About Seeking Treatment
Once you have been able to identify the signs of substance use, it is important to talk with your loved one. Talking to your loved one about their substance use can help you determine if they are open to seeking treatment. If they aren't ready for treatment, hiring an interventionist may be beneficial. The Plymouth House's professional interventionists can help initiate the initial steps of treatment and help you encourage your loved one to seek recovery.
Exploring Treatment Options for Addiction
Substance use treatment is designed to cater an individual and their specific treatment needs. Knowing the different treatment options available can help determine which treatment plan would be best for your loved one.
Treatment options available for addiction include:
Finding the Right Addiction Treatment Program
Finding the right treatment program for your loved one can feel like a daunting task due to the available options. Different programs offer different treatment plans. Here at The Plymouth House, we offer a 12-step approach that can be completed over phases. The first phase, residential inpatient treatment, focuses on the first 3 steps of the recovery process. The second phase, partial hospitalization (PHP), is when an individual works through steps 4-7. The final phase, steps 8-12, can be completed through our extended care program, monitor program, or intensive outpatient.
Overcoming Barriers to Treatment: How to Get Them Started
Once one decides to seek treatment, there may be some barriers or obstacles that require courage to overcome. Fear of the stigma associated with addiction is one of the most common barriers to substance use treatment. Wanting to conceal substance use from one's spouse has also been found to be a barrier to treatment. (3)
Additional barriers to treatment may include:
Motivation levels
Money and health coverage
Access to treatment
Commitment and time
Supporting Your Loved One Through the Treatment Process
Recovering from a substance disorder is a very difficult task that takes patience, discipline, and perseverance. Though it is possible, trying to complete the treatment process alone can be discouraging. It is important to be able to provide your loved one with support and encouragement throughout their recovery process. Research has found that family support can improve an individual's overall treatment outcomes. (4)
Addressing Co-Occurring Disorders They May Have During Addiction Treatment
Oftentimes, substance use disorders co-occur with other mental health disorders. Dual diagnosis disorders are common due to mental health and substance use exasperating the severity of the other. Research has shown that half of those who seek substance use treatment also experience a mental health disorder. Both conditions may worsen if they aren't both treated simultaneously. Here at The Plymouth House, we offer dual diagnosis treatment for those experiencing comorbid substance use and mental health disorders.
Dealing with Relapse: Keeping Your Loved One Motivated
Maintaining sobriety can be extremely tough. An individual relapses when they continue to engage in substance use following a period of sobriety. More than two-thirds of those who receive treatment end up relapsing. (5) In order to keep your loved one motivated to continue their sobriety, it is important to have open communication and to set healthy boundaries. Practicing self-care can help cope with the negative emotions associated with watching a loved one relapse. Continuing to encourage them to practice adaptive coping strategies and to ask for help when they need to, are some of the best ways to keep your loved one motivated over time. Here at The Plymouth House, we offer relapse prevention training to help individuals identify their triggers and to develop the necessary tools needed to work through them.
We Are Here For You
Let Us Help You Heal
Our Drug & Alcohol recovery services are second to none.
Learn how we can help by speaking with one of our Treatment Advisors today.
Our Simple Admissions Process
The Plymouth House offers evidence-based treatment for those experiencing substance use disorders. During our admissions process, a complimentary, pre-admissions, clinical assessment will be provided to help understand which treatment option may be best for you. Contact our 24-hour line to speak confidentially with a Treatment Advisor. A free, no obligation insurance benefits check can be provided upon your request. We are committed to making the admissions and recovery process as convenient as possible, with transportation being provided if necessary. Start your recovery journey with The Plymouth House.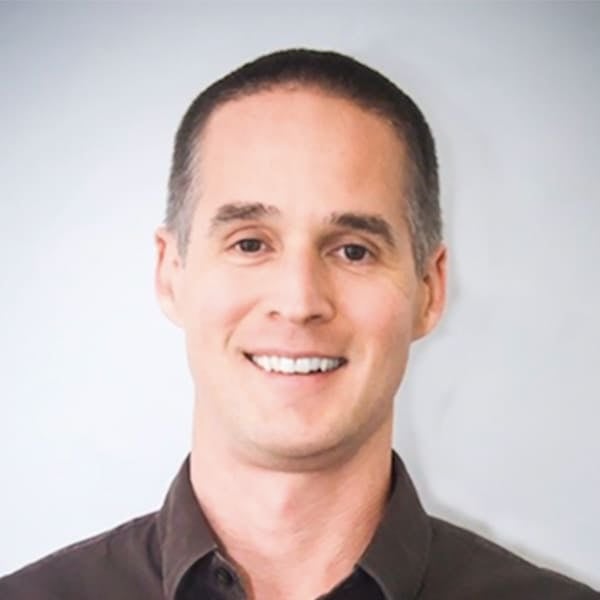 Reviewed for accuracy by:
Russell is a Master Level Alcohol and Drug Counselor (MLADC) and Licensed Clinical Mental Health Counselor (LCMHC) with over 11 years experience treating individuals with substance use and co-occurring disorders. Russell was inspired to get into the field after his experience as a resident at The Plymouth House in 2008.