Focused Treatment Options


Choosing a Residential Rehab Center
When choosing a residential addiction treatment center, it is important to know what to look for. There are several factors to consider which will help you narrow down your potential options. First of all, consider what it is you are hoping to gain from your treatment experience. Do you have underlying issues you're hoping to work through in a therapeutic setting? Have you been diagnosed with a dual diagnosis disorder which needs to be adequately addressed? Honing in on your unique treatment needs helps you choose the best possible residential treatment center for you. At The Plymouth House we make the process of finding the right treatment center for you as straightforward as possible. Our Treatment Advisors are readily available to help — all you have to do is reach out and one of our Advisors will help you make an informed decision based on your unique needs. Contact us today to begin.
What Are Your Treatment Goals and Needs?
Determining your personal treatment goals and needs will help you narrow down factors that are important for your individual search. When looking for a residential addiction treatment center in New Hampshire, ask yourself the following questions:
Does the treatment center offer medical detox services? If so, what detoxifications methods do they utilize? If not, are they able to help me find a reputable detox center in the same area?
How long is the residential treatment program from start to finish? Does the treatment center offer flexible care if you have pre-existing obligations you aren't able to step away from for months at a time?
What type of treatment options does the residential inpatient center offer? Do they offer a step-down level of care, like a partial hospitalization program?
Is each treatment program personalized to meet the unique needs of each individual guest?
Is the treatment center both licensed and accredited? Are the therapeutic and psychiatric staff members licensed professionals with ample experience in the fields of substance use and mental health?
Does the treatment center accept your current health insurance? If not, do they offer additional coverage options like self-pay and private pay?
Does the residential treatment center offer dual diagnosis treatment options? (This is especially important if you have been diagnosed with an underlying mental health condition.)
What type of extended care services are offered to guests once they complete the treatment program in its entirety?
Does the treatment center offer support to the family members of each guest by way of family therapy and educational family workshops?
We Are Here For You
Let Us Help You Heal
Our Drug & Alcohol recovery services are second to none.
Learn how we can help by speaking with one of our Treatment Advisors today.
Factors in Choosing a Residential Addiction Treatment Center:
Should You Travel for Residential Addiction Treatment?
When it comes to choosing a residential addiction treatment center, location is important. There are many benefits to traveling for residential rehab, including:
Traveling for Rehab Allows for a Fresh Perspective – While you are active in your addiction you are living in the same small, restrictive bubble day in and day out. Moving to a new place will remind you how big and exciting the world can be. Not only will you experience a change of scenery, but you will have access to a whole new world of opportunity.
Traveling Positions You in a Strong Recovery Community – Traveling to a rehab in a state like New Hampshire allows you the opportunity to get involved in an active and flourishing recovery community full of individuals who have been exactly where you are now. This allows you to form lasting and meaningful friendships and develop a circle of sober support who will be there for you no matter what.
Enabling Becomes More Difficult – If you are out-of-state, you likely have a better shot at riding out the difficult moments and staying sober long-term. You don't need to be physically distanced from your loved ones forever, but taking a break also allows your loved ones to do some important healing of their own.
Traveling for Rehab Provides You with Access to a Higher Quality of Care – There are licensed, accredited and highly reputable rehabs spread across the country, but not all of them offer the same quality of care that can be found at The Plymouth House. We have been one of the most highly regarded treatment centers on the East Coast for more than 15 years.
At The Plymouth House we welcome guests from across the country. No matter where you are currently located, we are happy to help you find reliable transportation to our New Hampshire treatment center.
Our Drug & Alcohol Treatment Services Include
---
Levels of Care
The first step in choosing a treatment center is determining which level of care best suits your personal needs. If you have not already undergone drug or alcohol withdrawal, we recommend entering into a medical detox center where you will stay for between three days and two weeks, depending on the severity of your substance use disorder. Traditionally, a recommended curriculum of care looks like:
Medical Detox
Residential Inpatient Treatment
Partial Hospitalization (PHP)
Intensive Outpatient Treatment (IOP)
Sober Living and Aftercare
At The Plymouth House we offer residential inpatient treatment and partial hospitalization. In most cases, each individual stage of our recovery process lasts for between two and four weeks. As part of the Guardian Recovery Network we work closely with reputable medical detox centers and IOP programs across the country, and we are happy to put you in touch with the treatment center we believe is the best fit.
Ready To Begin Your Drug & Alcohol Treatment?
We Offer A Safe & Effective Program
Don't let Drug & Alcohol addiction control your life.
Call us today and let's get you started on the path to a better you.
Residential Addiction Treatment Licensing
When choosing a residential addiction treatment center it is a good idea to look for a therapeutic program which is both licensed and accredited. This ensures the treatment you are receiving is consistently held to the highest clinical standards. Accreditations to keep an eye out for include:
State Licensing and Certification – Being licensed through the State of New Hampshire confirms we are strictly adhering to all clinical and medical standards, and we follow all of the guidelines outlined by the State in the context of the addiction treatment and outpatient services we provide.
Joint Commission Gold Seal of Approval – The Plymouth House has received Joint Commission accreditation, the highest accreditation a treatment center can receive. This means we consistently hold ourselves to the highest possible standards, providing each individual guest with effective and personalized treatment services.
LegitScript Certification – Being LegitScript-certified means that an addiction treatment center has been evaluated and certified to operate safely and legally. LegitScript also performs ongoing monitoring throughout an addiction treatment provider's certification period to ensure compliance. The LegitScript seal displays "LegitScript Monitored" to reflect ongoing monitoring, which can be found throughout our website.
Importance of Licensed Residential Addiction Treatment Staff
When choosing a drug and alcohol treatment center, be sure to do some research pertaining to the qualifications of the treatment center staff members. Finding a treatment center with licensed and experienced clinical staff members ensures a more positive treatment outcome, and you are more likely to receive the highest quality of care available.
Insurance and Costs
It is also important to consider how you are going to cover the cost of treatment. If you are currently insured through a major national provider or a major regional provider in New Hampshire, there is a good chance some or all of the services the center offers will be covered, either partially or in full. If you are uninsured, make sure the treatment center offers additional coverage options, like self-pay or private pay.
Private vs Public Residential Treatment Centers
There are many benefits to choosing a private facility over a state-funded facility, regardless of which level of care you decide upon. In a private center like The Plymouth House, you have access to homestyle retreat accommodations, highly individualized care, a range of evidence-based treatment options and personalized aftercare planning services, among other essential services which increase the likelihood of long-term recovery.
Begin Healing Now!
Have A Call With One Of Our Treatment Advisors
Caring & Experienced Staff

Fully Licensed & Accredited
At The Plymouth House we offer a full continuum of inpatient care, and as part of the Guardian Recovery Network family we work closely with several medical detox centers for those in need. As soon as you contact us, either directly through our website or over the phone, you are put in touch with an experienced and compassionate Treatment Advisor who walks you through every step of the admissions process. We begin with a short pre-assessment, which helps our clinical team determine which level of care and length of stay is the best option for you or your loved one. We provide a free, no obligation insurance benefit check for those insured through a regional provider in New Hampshire or a major national provider. Finally, we help arrange local transportation to our New Hampshire inpatient treatment center. To learn more or to get started, contact us today.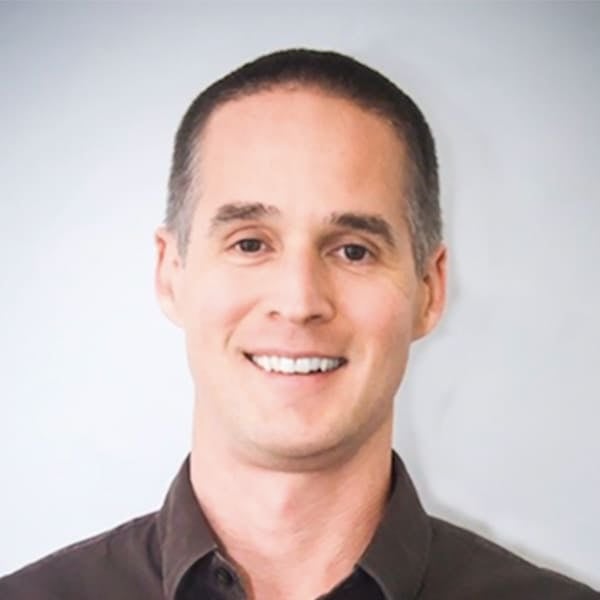 Reviewed for accuracy by:
Russell is a Master Level Alcohol and Drug Counselor (MLADC) and Licensed Clinical Mental Health Counselor (LCMHC) with over 11 years experience treating individuals with substance use and co-occurring disorders. Russell was inspired to get into the field after his experience as a resident at The Plymouth House in 2008.