Alcohol Addiction Treatment Options


Am I an Alcoholic?
Wine has been a major part of American culture since it was first produced by French settlers in the 1560s. Since its introduction, wine has become an almost unavoidable part of life — from being hit with an extensive wine list as soon as you sit down at a restaurant, from strolling past the wine aisle every time you run to the grocery store for milk and eggs. The majority of American adults have been wine tasting, have been gifted an expensive bottle, or have picked up some cheap wine at the gas station after a particularly hard day at work. But when does drinking wine become a problem? If you are a daily (or even weekly) wine drinker, you might be wondering how much wine is too much. Have you made the transition from a heavy drinker to a problem drinker, or someone with a diagnosable alcohol use disorder? The answer to this questions depends on several factors, and varies significantly from person to person. Some people might drink half a bottle of wine every night for several months, and stop without incident as soon as they have a good enough reason to stop. Other people might continue drinking excessively, and develop a physical tolerance over time which eventually becomes a full-blown physical dependency. If you believe your drinking habits have gotten out of hand and you are interested in learning about The Plymouth House and our effective program of alcohol addiction recovery, contact us today.
Is It Okay to Drink Wine Every Day?
Is it "okay" to drink wine every day? According to health specialists, the recommended limit of wine per week is 10 small glasses. Technically, this means you can enjoy a small glass of wine with dinner every day of the week and not be in dangerous territory. However, take a look at how much you are actually consuming on a daily basis — and why. Are you enjoying a small glass of wine with dinner because you appreciate a nice wine and have fun pairing the alcoholic beverage with your home-cooked meals? Or are you sneaking several drinks once your family goes to bed in an attempt to take the edge off and quiet your intrusive, racing thoughts? People drink for different reasons. Drinking wine on a daily basis becomes risky when you are attempting to self-medicate an underlying issues, or when you continue to drink despite related consequences and a desire to stop.
We Are Here For You
Let Us Help You Heal
Our Drug & Alcohol recovery services are second to none.
Learn how we can help by speaking with one of our Treatment Advisors today.
Does Drinking Every Day Make Me an Alcoholic?
Drinking every day doesn't necessarily make you an alcoholic. There are a set of diagnostic criteria outlined in the Diagnostic and Statistical Manual of Mental Disorders, Fifth Edition, which indicate whether or not a person has been struggling with a diagnosable substance use disorder. Alcoholism can be broken down into three main categories — mild, moderate and severe. If you answer "yes" to two or more of the questions listed below, it is a good idea to reach out for some degree of professional help.
Am I an Alcoholic? Self-Quiz
Do you often drink more wine than you planned to drink?
Have you attempted to cut back on the amount of wine you consume but been unable to do so for a significant period of time?
Have your loved ones expressed concern about your drinking habits?
Do you spend a significant amount of time drinking wine and recovering from its effects?
Has your performance at work suffered because of your drinking habits?
Have you been neglecting personal obligations and responsibilities because of your alcohol consumption?
Do you ever experience cravings for alcohol, or want to drink when there is no real reason to drink?
Do you regularly drink alone or hide your drinking from others?
Has your drinking negatively impacted your interpersonal relationships?
Have you started to engage in more risk-taking behaviors than you did previously, like driving while intoxicated?
Has drinking wine ever led to any physical or mental health problems?
Does drinking result in the same feeling it did when you first started, or is it more difficult to get drunk than it used to be?
When you stop drinking for a day or two, do you experience symptoms associated with alcohol withdrawal?
Our Drug & Alcohol Treatment Services Include
---
The Quiz Results
If you answered "yes" to two or more of these questions, we recommend reaching out to a treatment center, individual therapist or addiction counselor for more information on potential treatment options. At The Plymouth House we understand how scary it can be to reach out for help. Many of our staff members have been exactly where you are now, allowing them to answer any questions you have with compassion and understanding. Because alcoholism isn a progressive medical condition it is always a good idea to reach out for help sooner rather than later.
Risks Involved in Excessive Wine Consumption
You might assume that drinking wine on a daily basis is good for your health. Antioxidants, right? While there are some health benefits associated with consuming up to five glasses of wine every week (spaced out, not all in one sitting), there are many negative health effects when it comes to drinking wine excessively and on a nightly basis. These health risks include:
Fatty Liver Disease
Continuous Weight Gain
Increased Risk of Anxiety and Depression
Increased Risk of Heart Disease & Cardiac Arrest
Liver Cirrhosis
The Development of an Alcohol Use Disorder
Progressing from Problem Drinking to Alcoholism & When to Seek Help
How do you know when to seek help for a drinking problem? As soon as drinking starts to interfere with your overall quality of life, we recommend attempting to quit on your own. Maybe you are able to stay sober for a day or two — maybe even a week or an entire month. But sooner or later, you find yourself right back where you left off. If you cannot quit on your own we recommend reaching out for some degree of professional help. Because alcohol addiction is not a one-size-fits-all problem, no two recovery programs will look identical.
Ready To Begin Your Drug & Alcohol Treatment?
We Offer A Safe & Effective Program
Don't let Drug & Alcohol addiction control your life.
Call us today and let's get you started on the path to a better you.
The following stages of treatment are generally recommended:
Medical Detox – Because the symptoms associated with alcohol withdrawal can be extremely dangerous when left untreated, medical detox always comes as a recommended first step. While in medical detox you undergo a safe, pain-free alcohol withdrawal under the close supervision of a team of medical professionals.
Residential Inpatient Treatment – Residential inpatient treatment is a good idea if you have a moderate or severe alcohol use disorder and any underlying conditions. Most residential treatment programs last for between two weeks and 30 days.
Partial Hospitalization – Partial hospitalization is one step down from residential inpatient treatment. You are able to return home in the evenings after a full day of treatment. PHP often serves as a step-down level of care for those who have recently completed medical detox and residential inpatient rehab.
Outpatient Treatment and Sober Living – Outpatient offers even more flexibility and personal freedom than PHP. If you are involved in an outpatient treatment program you are able to maintain a job or continue with your schooling. It is recommended that people who are in IOP live in a sober living house for increased accountability.
Begin Healing Now!
Have A Call With One Of Our Treatment Advisors
Caring & Experienced Staff

Fully Licensed & Accredited
Contact Us Today to Learn More
The Plymouth House provides a licensed, individualized and integrated recovery program to people of all ages who have been struggling with alcohol use disorders of all types and severities. We offer a personalized curriculum of clinical care, designed to help our clients make a smooth and seamless transition from residential treatment into the next appropriate stage of their personal journey of addiction recovery. In addition to residential treatment services we offer partial hospitalization, which serves as a step-down level of care. We understand how difficult it might seem to choose the best drug and alcohol rehab for your unique personal needs or for the needs of your loved one. Fortunately, we are available to help make the decision easier. The moment you contact us, either directly through our website or over the phone, you are put in touch with one of our experienced and compassionate Treatment Advisors. They ask a short series of questions, ultimately helping you determine which level of care is the most appropriate for your unique case. If we believe our program is a good fit we conduct a free, no obligation insurance benefit check and facilitate local travel to our New Hampshire recovery center. Contact us today to begin.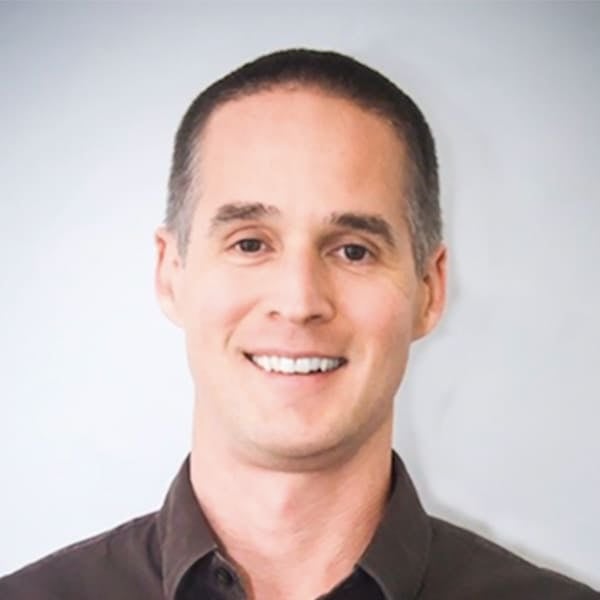 Reviewed for accuracy by:
Russell is a Master Level Alcohol and Drug Counselor (MLADC) and Licensed Clinical Mental Health Counselor (LCMHC) with over 11 years experience treating individuals with substance use and co-occurring disorders. Russell was inspired to get into the field after his experience as a resident at The Plymouth House in 2008.