Inpatient Addiction Treatment


How Long is the Recovery Process?
The length of inpatient addiction treatment varies on a person-to-person basis. In some cases, a person will stay in inpatient addiction treatment for around one full month; in other cases, they will stay in residential inpatient for three full months before transitioning into our partial hospitalization program. The length of time a person spends in this specific level of care depends on several unique factors, including the presence of any underlying, dual diagnosis disorders, the severity of the substance use disorder, the type of substance being abused and the presence of any unresolved trauma. At The Plymouth House we offer a highly personalized addiction treatment program, taking all of these unique factors into careful account. Before a guest is admitted to our multi-phased program we conduct an in-depth assessment which helps our treatment team determine which length of stay is going to most benefit each unique case. To learn more about the duration of our treatment program or to begin with our simple and straightforward admissions process, contact us today.
Inpatient Addiction Treatment Timeline
At The Plymouth House we offer a uniquely structured treatment timeline, one focused on a logical flow through the 12 Steps of Alcoholics Anonymous. We combine the 12 step method with a range of evidence-based therapies and holistic treatment options, effectively treating the physical, mental, emotional and spiritual symptoms of addiction. A standard inpatient addiction treatment timeline looks like:
Stage 1 – Steps 1 through 3 – In the first phase of the process, guests work one-on-one with both a primary therapist and a 12-step contact to work the first three steps of the Big Book of Alcoholics Anonymous. Guests typically complete the first three steps in the first two weeks of our residential inpatient program. Residential inpatient treatment aligns with this phase of The Plymouth House recovery process. If a guest requires more than two weeks of inpatient treatment their stay will be extended. Between two weeks and one month is standard.
Stage 2 – Steps 4 through 7 – The second phase of the recovery process aligns with partial hospitalization (PHP). Typically our guests complete Steps 1-7 by the time they graduate from our Partial Hospitalization Program, but timelines do vary. The speed at which one works the steps is determined by the individual, their 12-Step Contact and their therapist. In most cases the second stage of the process lasts for between two weeks and one full month. Guests live in our residential facilities during the first and second stage of treatment.
Stage 3 – Steps 8 through 12 – If, after graduating from the PHP program, a guest decides to continue their recovery in either our Extended Care Program or Monitor Program they will have an opportunity to complete all 12 Steps. If an individual decides to continue their treatment at an outside IOP program or returns home, it is still highly recommended they finish working the steps with a sponsor. If a guest continues with extended care they might stay engaged in treatment for between a month and a half and three full months from start to finish, depending on their unique clinical needs.
We Are Here For You
Let Us Help You Heal
Our Drug & Alcohol recovery services are second to none.
Learn how we can help by speaking with one of our Treatment Advisors today.
What is Accomplished During Inpatient Addiction Treatment?
What is accomplished during inpatient addiction treatment, and why is this level of care so important? At The Plymouth House we believe everyone can benefit from this level of care, regardless of how severe a substance use disorder has become and regardless of the presence of underlying disorders. In inpatient addiction treatment guests participate in a full daily schedule of group therapy, educational workshops, recreational activities, guided meditation, mindfulness and yoga, 12-Step work, individual therapy and fitness programming. Guests work extensively with both an individual therapist and a 12-Step Contact to work the first three of the 12 Steps.
When it comes to the residential portion of our program, guest accommodations are based on double or triple occupancy with separate quarters for men and women. The rooms are simply appointed and comfortable. In addition to comfort, The Plymouth House believes that healthy, nutritious food plays an important part in comprehensive recovery. Our guests are provided with three delicious, healthy and balanced meals each day. Each meal is prepared by our professional chefs relying heavily on locally grown and sourced ingredients. In short, inpatient addiction treatment is fundamental in the sense that it restores each guest to a place of comprehensive health.
Our Drug & Alcohol Treatment Services Include
---
Inpatient VS Outpatient Treatment
The main difference between inpatient and outpatient treatment is the level of support guests have access to — in inpatient treatment, guests live in a comfortable residential facility where they have 24/7 access to staff support. Because daily routines are structured, the risk of relapse is minimized significantly, outside distractions are eliminated and guests are able to focus all of their attention on their recovery.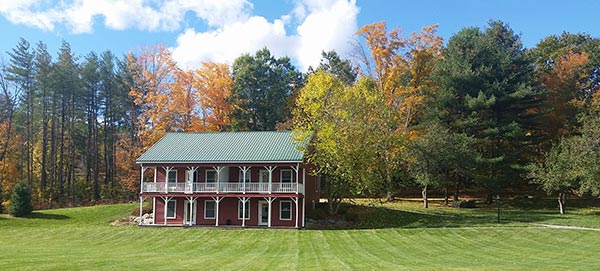 In outpatient treatment, guests return home (or to a sober living house) once the day of treatment concludes. Inpatient addiction treatment is usually a better choice for anyone who has been struggling with active addiction. Addiction affects all areas of life. Physical health sharply declines as nutrition, adequate sleep and daily exercise take the backseat. Mental health suffers and emotional needs are neglected entirely. While engaged in an inpatient treatment program guests learn to stand on their own two feet as they adequately work through the lingering consequences of substance use.
Ready To Begin Your Drug & Alcohol Treatment?
We Offer A Safe & Effective Program
Don't let Drug & Alcohol addiction control your life.
Call us today and let's get you started on the path to a better you.
Long Term VS Short Term Inpatient Addiction Treatment
When it comes to the maintenance of long-term sobriety, a longer stay in inpatient addiction treatment always comes recommended. Those who stay engaged in a multi-phased continuum of clinical care for a minimum of three full months have more positive treatment outcomes, lower rates of relapse and higher rates of continued recovery. There has been ample scientific research backing the claim it takes three months to break a habit; however, cleaning up the wreckage of that habit tends to take much longer, especially where addiction is concerned. At The Plymouth House we recommend clients stay in our inpatient treatment and PHP programs for a minimum of one month (two weeks in each stage), though the length of stay can be easily extended based on need.
Begin Healing Now!
Have A Call With One Of Our Treatment Advisors
Caring & Experienced Staff

Fully Licensed & Accredited
Benefits of Inpatient Addiction Treatment
There are numerous benefits that go hand-in-hand with completing a full continuum of clinical care, beginning with medical detox, progressing to inpatient addiction treatment and concluding with IOP and sober living. Active addiction affects every area of a person's life. Not only does their physical health suffer immensely, but mental and emotional well-being are compromised, and spiritual health often flies out the window entirely. At The Plymouth House we offer a full continuum of inpatient care, and as part of the Guardian Recovery Network family we work closely with several medical detox centers for those in need. As soon as you contact us, either directly through our website or over the phone, you are put in touch with an experienced and compassionate Treatment Advisor who walks you through every step of the admissions process. We begin with a short pre-assessment, which helps our clinical team determine which level of care and length of stay is the best option for you or your loved one. We provide a free, no obligation insurance benefit check for those insured through a regional provider in New Hampshire or a major national provider. Finally, we help arrange local transportation to our New Hampshire inpatient treatment center. To learn more or to get started, contact us today.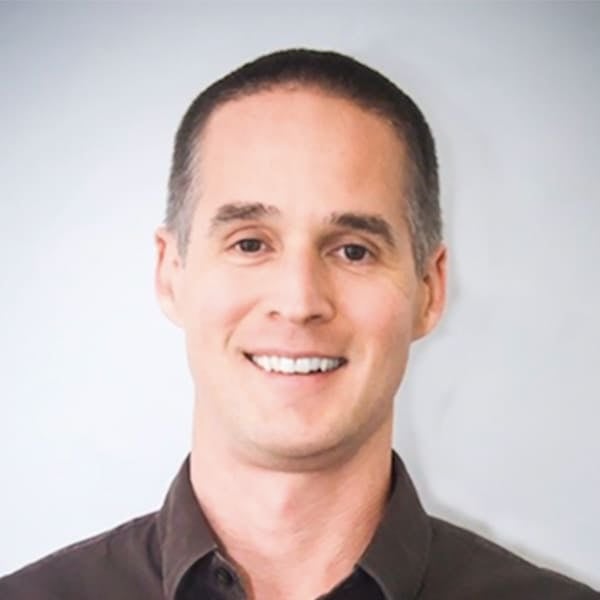 Reviewed for accuracy by:
Russell is a Master Level Alcohol and Drug Counselor (MLADC) and Licensed Clinical Mental Health Counselor (LCMHC) with over 11 years experience treating individuals with substance use and co-occurring disorders. Russell was inspired to get into the field after his experience as a resident at The Plymouth House in 2008.