How to Help an Alcoholic


What is Enabling & How Can I Avoid It?
There is a fine line between helping a loved one through a difficult time and enabling self-destructive behavior. Making the distinction often proves to be quite difficult. If you have a loved one who has been struggling with alcoholism, you might be wondering whether or not your actions are doing more harm than good. How do you know if you are enabling an alcoholic? The term enabling refers to someone who is allowing negative and self-destructive behavioral patterns to continue. In most cases, a person who is actively enabling a loved one has no idea that they are actually exacerbating the issue at hand.
At The Plymouth House we understand how difficult it is to know what steps to take when you are attempting to help a loved one who is struggling with alcoholism. No matter how good your intentions are you might be negatively contributing to the circumstances simply because you are not as educated as you could be on the nature of alcoholism and how to appropriately handle it. Enabling is an extremely common issue and it can prove to be very detrimental unless it is thoroughly addressed. Continue reading or contact us today to learn more about what steps to take to help your alcoholic loved one.
How Do I Know if I'm Enabling?
It can be difficult to tell whether or not you are enabling an alcoholic or simply helping somebody who is struggling with a severe, diagnosable disorder. The last thing you want to do is step away from someone you love only to have something bad happen that could have potentially been prevented. The first step to actually helping a loved one who has been struggling with alcoholism is determining whether or not your behaviors are enabling.
Enabling Behaviors Include:
Pretending like the problem doesn't exist – At a certain point, it might seem easier to simply brush things under the rug and ignore the problem completely. Acting like you are unaware of the problem at hand essentially gives your loved one a pass to continue engaging in negative behavioral patterns.
Protecting your alcoholic loved one from the consequences of their own behavior – For example, say your loved one has gotten in trouble with the law numerous times for engaging in illegal activity while intoxicated or in order to support a drug habit. Continuously bailing your loved one out of jail or hiring a lawyer is not doing anyone any good. It is difficult to learn a lesson when you know there is always a way out.
Blaming other people or blaming institutions for the behaviors of your loved one – For example, if you have an alcoholic spouse you might be inclined to defend them by saying, "If my spouse wasn't facing so much pressure at work then they wouldn't feel the need to drink as heavily as they do. Their boss needs to lay off a little bit, then they would stop showing up to work with a hangover."
Attempting to control things that are entirely out of your control – Things you might try to control could include things like who your loved one spends time with or what they spend their time doing. You might also attempt to control the environment by removing all of the alcohol from your home. It is important to understand that someone who is in the grips of an alcohol abuse disorder is going to continue drinking regardless of how difficult you think you're making it for them.
Repeatedly setting and breaking personal boundaries – If your spouse is drinking, you might warn them that the next time they get heavily intoxicated you are going to leave with the children. However, time and time again you fail to keep this promise. This sends a message that you are not going to take any definitive action regardless of how severe the circumstances become.
At The Plymouth House, we believe in making a distinction between refusing to enable someone and allowing that person to hit rock bottom. If an alcohol abuse disorder is especially severe, rock bottom might include long-term incarceration or a potentially life-threatening car accident. If your loved one is repeatedly putting themselves or other people into harm's way, it is important to take additional steps in order to prevent tragedy from occurring. We offer professional intervention services to help families confront their alcoholic loved one and encourage them to get treatment. Contact us if you would like to learn more about our intervention services. It is also important to understand you cannot pour from an empty cup — if you want to help your loved one get sober, you have to take care of your own mental and emotional health first.
We Are Here For You
Let Us Help You Heal
Our Drug & Alcohol recovery services are second to none.
Learn how we can help by speaking with one of our Treatment Advisors today.
About Al-Anon & Family Resources
If you're living under the same roof as an alcoholic there's a good chance your mental and emotional well-being has been severely compromised. Alcoholism is a devastating disease that affects everyone it touches on a deep level; there is no way to avoid feeling the negative impact of active addiction. What you can do is ensure that you are in a good place by engaging in self-care. Doing so will prepare you to take the necessary steps to help your loved one. There are numerous resources available for the family members and close friends of men and women struggling with alcoholism.
One of the most frequently utilized and the most beneficial resources is Al-Anon, a peer-led support group for people who have loved ones that are struggling with alcoholism or drug addiction (or who have loved ones that have struggled with addiction in the past). One of the core principles of Al-Anon states that people are never going to learn from their mistakes if they are constantly being saved and protected. Al-Anon teaches you how to detach yourself with love and practice self-care while providing your loved one with appropriate resources should they decide to seek help. The state of New Hampshire (where our treatment center is located) is rich in recovery resources, including a long list of Al-Anon meetings. For more information on resources for the loved ones of alcoholics, contact us today.
Our Drug & Alcohol Treatment Services Include
---
The Plymouth House & Family-Oriented Care
Alcoholism is called "a family disease" because the effects of addiction ripple out to every friend and family member who care about the individual who is struggling. Family systems learn to adapt to the alcohol abuse disorder, creating deeply ingrained and unhealthy patterns of codependency, dysfunction and enabling. At The Plymouth House we believe that the entire family needs healing. We offer family therapy to work through issues within the family system. Additionally we offer family support groups, weekly family visitations and a designated Family Weekend, during which the loved ones of our clients can come see — firsthand — all of the progress being made.
Ready To Begin Your Drug & Alcohol Treatment?
We Offer A Safe & Effective Program
Don't let Drug & Alcohol addiction control your life.
Call us today and let's get you started on the path to a better you.
Comprehensive Alcohol Addiction Recovery
At The Plymouth House our main priority is ensuring that each and every one of our guests has access to the personalized alcohol addiction treatment that is going to keep them sober for years to come. We also work to ensure that the family members of our guests have access to their own resources; that they are given the opportunity to heal on a thorough basis as well. When your loved one becomes ready to seek professional help, The Plymouth House is here. Our intake process is simple and straightforward and can be completed in as little as 15 minutes. We provide a complimentary assessment, free, no obligation insurance benefit check and we help coordinate local travel to our facility whenever necessary. All you or your loved one has to do is reach out and ask for help. We will take care of the rest.
Begin Healing Now!
Have A Call With One Of Our Treatment Advisors
Caring & Experienced Staff

Fully Licensed & Accredited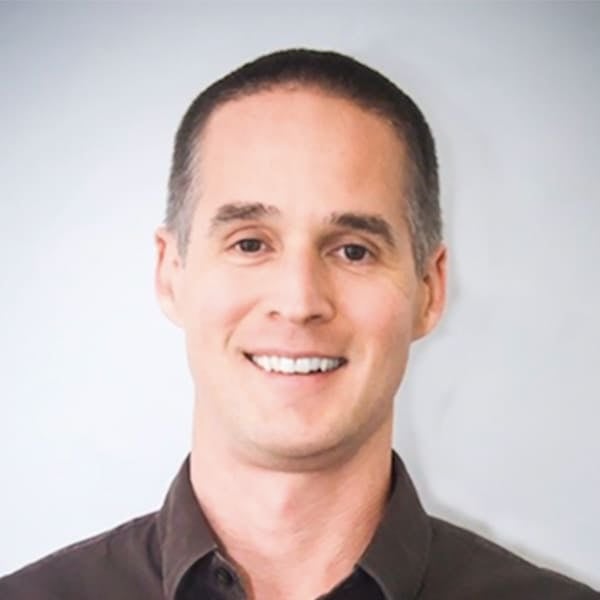 Reviewed for accuracy by:
Russell is a Master Level Alcohol and Drug Counselor (MLADC) and Licensed Clinical Mental Health Counselor (LCMHC) with over 11 years experience treating individuals with substance use and co-occurring disorders. Russell was inspired to get into the field after his experience as a resident at The Plymouth House in 2008.