Coronavirus Consequences


The Connection Between Covid & Drug Addiction
Drug addiction rates have been skyrocketing since the COVID-19 pandemic began. At The Plymouth House we have witnessed an increased need for effective addiction treatment options over the course of the past year, coupled with decreased availability of long-term care. Fortunately, as an essential medical service, we have remained open and have continued to provide people of all ages in Plymouth, New Hampshire and surrounding areas with the addiction services they need to overcome drug addiction and return to a healthy state of functioning. We are committed to prioritizing the health and safety of each individual guest, implementing a strict set of guidelines and regularly checking vitals and deep cleaning. If you or someone you love has been struggling with an addictive disorder there is no better time to enter into a program of inpatient recovery. At The Plymouth House we utilize a proven combination of 12-Step program immersion, intensive behavioral therapies and holistic treatment options to consistently provide the most integrated and focused care available. To learn more about our recovery program or to get started with our simple and straightforward admissions process, contact us today.
COVID-19 & Mental Health
According to the Centers for Disease Control and Prevention, "During June 24–30, 2020, U.S. adults reported considerably elevated adverse mental health conditions associated with COVID-19. Younger adults, racial/ethnic minorities, essential workers and unpaid adult caregivers reported having experienced disproportionately worse mental health outcomes, increased substance use and elevated suicidal ideation." Increased substance use is one of the most impactful and devastating challenges brought about by the pandemic. Not only are people self-medicating at higher rates, but recovery resources, which many people previously relied on, are becoming harder to come by. The CDC reports that since June of last year 13 percent of Americans began abusing chemical substances as a way of dealing with COVID-19-related stressors and uncomfortable emotions like loneliness. Additionally, there has been a 29 percent increase in overdose deaths since June. The Associated Press published an article on July 14 which details the increase in drug overdoses across the country. The article states there were 93,000 overdose deaths in 2020. Many specialists refer to the issue as "an epidemic within a pandemic," and it is largely driven by fentanyl — a synthetic opioid roughly 80 times more potent than morphine. Even a small amount of fentanyl-laced heroin can prove to be deadly. If you or someone you love has been struggling with a substance abuse disorder of any kind, The Plymouth House is available to help. Contact us today to learn more about our program of addiction recovery.
We Are Here For You
Let Us Help You Heal
Our Drug & Alcohol recovery services are second to none.
Learn how we can help by speaking with one of our Treatment Advisors today.
Which Drugs are Being Abused?
Covid and drug addiction have seen simultaneous increases. Drug abuse cases have increased across the board. Opioid painkillers and heroin are being abused at higher rates; so are benzodiazepines and synthetic cannabinoids. An article published by Frontiers in Psychiatry states there has been a shift from illegal drug trafficking on the streets towards online drug trafficking, seeing as many people have been staying at home and utilizing the internet more during the pandemic.
Our Drug & Alcohol Treatment Services Include
---
People who previously struggled with opioid abuse are facing even more challenges, including:
Intravenous drug use (and drug use of any other kind) have proven to weaken the immune system, leading to a greater risk of contracting COVID-19 and developing more severe systems – Additionally, if a person is actively abusing drugs they are far less likely to seek professional medical care. They are also less likely to self-quarantine if they do become symptomatic, meaning the transmission rate is higher. Considering all these factors, people who struggle with opioid addiction are less likely to experience severe consequences as a result of the virus if they choose to seek professional addiction treatment.
Access to medication assisted treatment (MAT) options has been compromised – It has become more difficult to refill buprenorphine prescriptions and scheduling an in-person doctor's visit could take months. If you or a loved one has been utilizing MAT to overcome an opioid abuse disorder, entering into a program of addiction recovery is a good idea. Not only will doing so make accessing MAT that much easier, but additional support will be provided to help individuals maintain sobriety during this emotionally tumultuous time.
Many people who have struggled with addiction in the past rely on a combination of MAT and in-person 12-Step meetings through a group like Alcoholics Anonymous or Narcotics Anonymous – Peer support is a crucial component of addiction recovery for many. With social distancing mandates in place, attending in-person support groups has become difficult and many 12-Step groups are transitioning to virtual (online) meetings. Virtual meetings are beneficial, though many people are finding it difficult to hold themselves accountable and keep up with meeting attendance.
Ready To Begin Your Drug & Alcohol Treatment?
We Offer A Safe & Effective Program
Don't let Drug & Alcohol addiction control your life.
Call us today and let's get you started on the path to a better you.
Covid & Drug Addiction


Overcoming Addiction During a Pandemic
Things are difficult right now, and the state of the entire world seems to be off-kilter. However, there is truly no better time to take matters into your own hands and commit to a program of addiction recovery. Because things are so uncertain and many areas of your life might seem to be on "pause," we encourage you to take this time to look inward and focus on thorough self-healing. At The Plymouth House we have developed a program of recovery which focuses on physical, mental, emotional and spiritual healing. Guests have access to three distinct phases of clinical care — residential inpatient treatment, partial hospitalization and extended care. The Plymouth House is a serene, 12-Step retreat in the foothills of the White Mountains in Plymouth, New Hampshire. Our 7-acre campus sits on a 60-acre property and features a dining hall, chapel, yoga studio, gym, residential housing, clinical offices, library, vegetable garden, river walking path, basketball courts, horseshoe pits, lounge spaces and laundry facilities. Our campus provides guests with an idyllic environment to take a break from the stressors of day-to-day life and focus on restoring their personal well-being.
Our Addiction Treatment Services:
Begin Healing Now!
Have A Call With One Of Our Treatment Advisors
Caring & Experienced Staff

Fully Licensed & Accredited
Begin Your Recovery Journey Today
If you or someone you love has been struggling with addiction, The Plymouth House is available to help. We understand seeking treatment right now might seem scary given the current state of things. Rest assured that we are staying up-to-date on all safety protocols and consistently prioritizing the safety and well-being of each individual guest. Our program of drug addiction treatment combines evidence-based therapies with 12-Step program involvement and holistic approaches to recovery, providing guests with a solid foundation for lasting sobriety. The moment you or your loved one picks up the phone or contacts us through our website you are put in touch with one of our Treatment Advisors who is available to walk you through every step of the process. We begin by conducting a brief pre-assessment which helps our clinical team determine which level of care is best-suited for your unique case. We then work through potential coverage options and set up reliable transportation to our New Hampshire treatment center. All you or your loved one has to do is make initial contact, and we will take care of the rest. Contact us today to begin your recovery journey.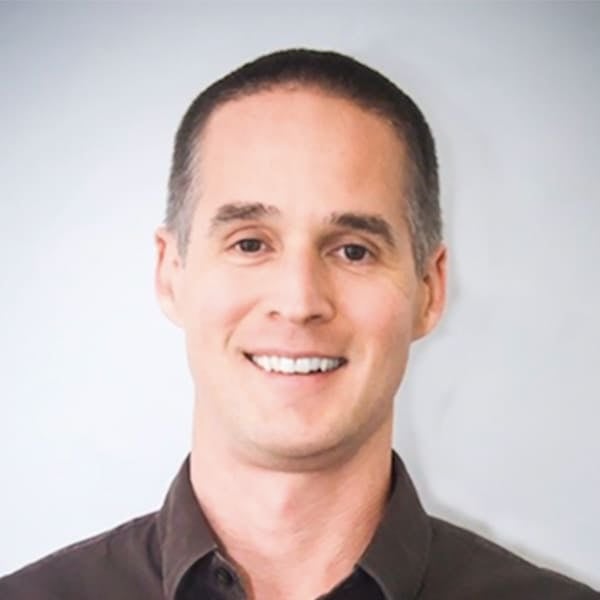 Reviewed for accuracy by:
Russell is a Master Level Alcohol and Drug Counselor (MLADC) and Licensed Clinical Mental Health Counselor (LCMHC) with over 11 years experience treating individuals with substance use and co-occurring disorders. Russell was inspired to get into the field after his experience as a resident at The Plymouth House in 2008.