Effective Treatment Options


for Drug & Alcohol Addiction
Active addiction is a highly personal issue; no two experiences are identical. Some people begin drinking at an early age and become black-out drinkers by the time they enter their 20s. Others start drinking later on in life, and are able to drink with relative impunity until one day when their lives seem to come crashing down around them. Some people begin taking prescription painkillers for a minor sport injury or dental procedure, and find themselves using heroin just months later. Still others are introduced to a highly addictive drug like methamphetamine, and almost instantaneously develop a severe physical and psychological addiction. No matter how you got to where you currently are, substance use has made a negative impact on your life, and you are ready to take initiative and seek the professional help you need. But what is the most effective treatment for addiction? Where should you start? Is it important to enter yourself into a medical detox center, or can you simply detox on your own and stay sober through Alcoholics Anonymous and a good deal of conviction? Would you benefit from a 30-day rehab, or can you read a few self-help books and successfully change your life around?
The answer to these questions vary based on your unique circumstances. In most cases, a multi-staged approach to addiction treatment comes recommended. However, not everyone will benefit from a step down curriculum of care. When looking into the best treatment option for you, we recommend reaching out to a trusted professional or addiction specialist before making any definitive decisions. At The Plymouth House we have a team of experienced and knowledgeable Treatment Advisors standing by to answer any questions you might have. Contact us today to learn more.
Principles of Effective Addiction Treatment
According to the National Institute on Drug Abuse, the most effective treatment for addiction is a combination of behavioral therapy, medications, skills training, dual diagnosis treatment options (for those suffering from addiction and mental illness), and long-term follow-up. There are several key principles of every effective addiction treatment program, as first outlined in the 1970s.
These principles are:
No single treatment option is right for every individual.
Addiction is a complex medical condition that affects behavior and cognitive function; addiction is treatable, but can never be entirely cured.
Treatment should be easily accessible to those in need.
It is critical for the individual to stay engaged in treatment for an appropriate length of time.
Effective addiction treatment addresses more than substance use.
Behavioral therapy is an important component of effective addiction treatment.
Medication assisted treatment options can be useful, and are the most beneficial when combined with behavioral therapy.
Effective addiction treatment should address underlying mental illness.
Drug use during treatment should be closely and carefully monitored.
Personalized treatment plans need to be revisited and adjusted often, ensuring the needs of the patient are being consistently met.
Medical detox is important, but it is only the first step on the road to recovery.
Addiction treatment does not necessarily need to be voluntary in order to be effective.
Substance use-related medical conditions (like hepatitis B and C and HIV/AIDS) should be tested for and addressed during treatment, and harm reduction techniques should be taught.
If you or someone you love has been struggling with a substance use disorder of any kind, recovery is always possible. Of course, recovery is more attainable when you know where to turn for effective addiction treatment. To learn more about the treatment services we offer and to learn which treatment methods are going to be the most beneficial for your unique case, reach out to us today.
We Are Here For You
Let Us Help You Heal
Our Drug & Alcohol recovery services are second to none.
Learn how we can help by speaking with one of our Treatment Advisors today.
6 Proven Treatments for Addiction
When it comes to the effective treatment of drug and alcohol addiction, a multi-staged recovery program tends to be the most universally beneficial. However, the ideal curriculum of care varies on a person-to-person basis. The following six treatments for addiction have been proven effective.
#1: Medically Monitored Detox.
Medical detox allows a person to undergo a pain-free and comfortable drug or alcohol withdrawal in a safe, medically monitored environment. When a person stops using a chemical substance suddenly their body goes into withdrawal. Physical and psychological symptoms develop, and these symptoms can result in serious complications when left untreated. Entering into a medical detox center is an important part of nearly every addiction recovery program for several reasons. First of all, physical withdrawal symptoms can be adequately treated as soon as they develop, preventing the risk of health-related consequences and leading to dramatically improved comfort. Secondly, the psychological drug and alcohol cravings that go hand-in-hand with withdrawal often lead a person to relapse before the detox process is completely over. Physically separating a person from their substance of choice improves treatment outcomes by preventing relapse and setting a person up to take the next appropriate step on their personal recovery journey.
#2: Therapeutic Intervention.
Therapy is a fundamental component of effective addiction treatment. There are many therapeutic methods that have proven beneficial, including Cognitive Behavioral Therapy (CBT), Dialectical Behavior Therapy (DBT), Eye Movement Desensitization and Reprocessing (EMDR), Motivational Interviewing, and traditional talk therapy. Most residential treatment centers offer a combination of individual therapy, group therapy, and family therapy.
#3: 12 Step Program Involvement.
Alcoholics Anonymous (AA) was first developed in 1935 by Bill Wilson and Doctor Bob Smith. Bill Wilson (widely known as Bill W.) had had a spiritual experience while on his deathbed, after a long battle with severe alcoholism. His experience led him to believe that the key to his recovery was to help others find sobriety. Doctor Bob was the first person Bill W. helped. Together, Bill W. and Doctor Bob built a program of action consisting of 12 steps. The two men expanded AA in 1939, the same year that the Big Book of Alcoholics Anonymous was published. Known simply as the Big Book, this piece of literature outlines the 12 steps in depth. Today, AA has spread to nearly every country across the world, and has helped millions of people of all ages successfully overcome addiction and go on to lead healthy, meaningful lives. AA recognizes alcoholism as a medical condition — a condition that affects mental, emotional, physical and spiritual health and well-being. The 12 steps outline a path to heal from this condition. There are many benefits to 12 Step program involvement including ongoing peer support and accountability, the development of relapse prevention skills, and a solid support circle of other sober individuals.
Our Drug & Alcohol Treatment Services Include
---
#4: A Physical Separation from Drugs & Alcohol.
Part of the reason why a multi-staged program of recovery is so important is because this treatment model provides clients with a physical separation from drugs and alcohol. When a person commits to undergoing drug or alcohol withdrawal in an inpatient detox center, they are removing themselves from an environment that could easily lead to relapse.
Because psychological drug cravings are so intense during the first few months of sobriety, returning home immediately following detox is not a good idea. It is recommended that a person who has completed detox immediately transition into a higher level of clinical care — more specifically, a residential treatment center. While in residential treatment the person will undergo intensive therapy and heal on a mental, emotional and spiritual basis as they develop crucial relapse prevention techniques. Once the person transitions into IOP and sober living or back into independent living, they will have the skills they need to stay sober on their own.
Ready To Begin Your Drug & Alcohol Treatment?
We Offer A Safe & Effective Program
Don't let Drug & Alcohol addiction control your life.
Call us today and let's get you started on the path to a better you.
#5: Dual Diagnosis Treatment Options.
Dual diagnosis disorders are extremely common — in fact, roughly half of the people who struggle with addiction will simultaneously suffer from an underlying mental illness like anxiety or depression. In terms of effective treatment, dual diagnosis services should be readily available to those who need them. This often looks like psychiatric services presented in a residential treatment setting. In some cases, underlying mental illness is directly linked to substance use. For example, a long-term alcohol use disorder and related consequences can lead to the development of a depressive disorder, which ultimately resolves once the person has been engaged in treatment for a significant amount of time. Dual diagnosis treatment options should be highly individualized, and should cater to the unique needs of each individual client.
#6: Long-Term Aftercare.
Aftercare is a crucial component of every effective treatment program. When a person returns to substance use following treatment, it is generally because they began to neglect their personal aftercare plan and did not stay engaged with their program of recovery. In most cases, aftercare plans include a continuation of 12 Step program involvement, ongoing individual therapy, and psychiatric services in the case of a dual diagnosis disorder. It is important to understand that addiction is a chronic and relapsing medical condition, and that it can never be entirely cured. Even when a person is feeling good — solid and stable in their sobriety — it is crucial that their personal recovery program is still actively pursued and prioritized.
Begin Healing Now!
Have A Call With One Of Our Treatment Advisors
Caring & Experienced Staff

Fully Licensed & Accredited
Contact Us Today to Learn More
At The Plymouth House we are dedicated to making effective addiction treatment as accessible as possible to those in need. As soon as you contact us, either directly through our website or over the phone, you are put in touch with an experienced and compassionate Treatment Advisor who walks you through every step of the admissions process from start to finish. We begin with a short pre-assessment, which helps our clinical team determine which level of care and length of stay is the best option for you or your loved one. We provide a free, no obligation insurance benefit check for those insured through a regional provider in New Hampshire or a major national provider. Finally, we help arrange local transportation to our New Hampshire inpatient treatment center. To learn more or to get started, contact us today.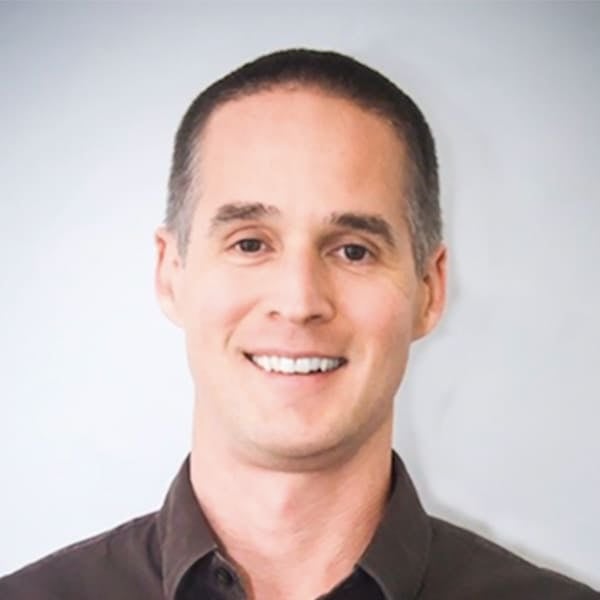 Reviewed for accuracy by:
Russell is a Master Level Alcohol and Drug Counselor (MLADC) and Licensed Clinical Mental Health Counselor (LCMHC) with over 11 years experience treating individuals with substance use and co-occurring disorders. Russell was inspired to get into the field after his experience as a resident at The Plymouth House in 2008.